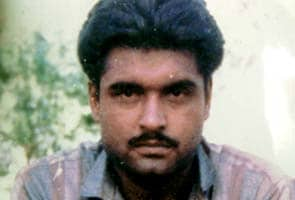 New Delhi:
Prime Minister Manmohan Singh will make a statement in Parliament today on Sarbjit Singh, the Indian prisoner who died early this morning at a Pakistan hospital, six days after being brutally attacked by a group of inmates in jail.
Dr Singh has expressed grief at Sarabjit's death and said that "It is particularly regrettable that the government of Pakistan did not heed the pleas of the government of India, Sarabjit's family and of civil society in India and Pakistan to take a humanitarian view of this case." He also said that, "criminals responsible for the barbaric and murderous attack on Sarabjit must be brought to justice."
The Indian government had made repeated formal appeals to the Pakistan government since Friday's murderous attack on Sarabjit at the Kot Lakhpat jail in Lahore, to release him and allow him to be brought to India for better medical treatment.
Dr Singh's government has been criticised by the opposition and by Sarabjit's family for not being firm enough and ensuring that the 49-year-old was sent back home when he was in critical condition.
In a strong statement this morning, the government said, "What happened is extremely inhuman and barbaric." The tough talk is an attempt to deflect the criticism that it will face in an already-stormy parliament session.
Preneet Kaur, MoS, External Affairs said it was "wrong to say the government hasn't been proactive enough. We are doing everything we can."
Today, the Pakistani government has agreed that Sarabjit's body will be returned to India. His family returned from Pakistan yesterday after being told he was unlikely to recover from his coma and serious brain injuries.
Mr Singh had been on death row since 1991 after he was convicted of espionage and links to a series of bombings in the Punjab province of Pakistan. HIs sister Dalbir Kaur campaigned for years to have him released pleading that his was case of mistaken identity and that he had strayed across the border in a drunk state.
Today, Ms Kaur said her brother had died a martyr.