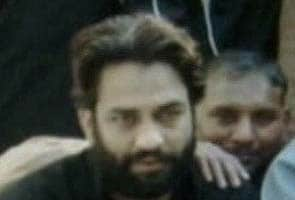 Lahore/Islamabad:
Pakistani police on Thursday slapped murder charges against two prisoners who allegedly assaulted fellow-inmate Sarabjit Singh, who died of his injuries late last night. Both prisoners are on death row.
The Lahore Police added murder charges to the FIR registered against the prisoners - Amer Aftab alias Amer Tambewala and Mudassar - who were booked for the attack on 49-year-old Sarabjit last Friday.
Police investigators are yet to complete their probe into the attack.
They recorded the statements of both the accused but are yet to submit a 'challan' or chargesheet against them in court. They have also failed to trace the weapons used in the assault.
"The investigators will visit Kot Lakhpat Jail again today to interrogate the accused in the wake of this new development," a senior police official told PTI on condition of anonymity because of the sensitivity of the case.
The official said the accused had earlier told investigators that they wanted to kill Sarabjit as he was allegedly involved in killing innocent Pakistanis.
The accused had given the same statement to another inquiry team headed by DIG (Prisons) Malik Mubashir.
Sarabjit was convicted of alleged involvement in a string of bomb attacks in Punjab province that killed 14 people in 1990 and spent about 22 years in Pakistani prisons. His mercy petitions were rejected by the courts and former President Pervez Musharraf.
The previous Pakistan People's Party-led government put off Sarabjit's execution for an indefinite period in 2008.
Sarabjit's family says he was the victim of mistaken identity and had inadvertently strayed across the border in a drunk state.