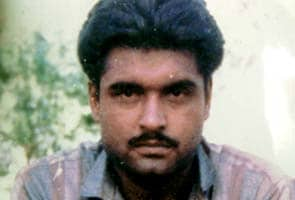 Lahore/New Delhi:
Sarabjit Singh, the Indian who was attacked in a prison in Pakistan where he spent 22 years after being convicted of terrorism, died early this morning at a Lahore hospital after a cardiac arrest.
(Top papers, sites on Sarabjit Singh's death)
Pakistan has agreed to send back his body to India for his last rites. It had turned down India's appeals to let Mr Singh be treated either in India or another country.
Home Minister Sushil Kumar Shinde said that a special plane will be sent to bring Mr Singh's body home.
Prime Minister Manmohan Singh in a statement today said that "Pakistan did not heed pleas of India and Sarabjit's family for taking a humanitarian view in this case."
(Read)
The 49-year-old was admitted at Lahore's Jinnah hospital on Friday with severe brain injuries after he was hit on the head with bricks by a group of prisoners.
Doctors had warned from the start that his recovery was unlikely; he was comatose and on ventilator support.
Home Minister Shinde and Congress Vice-President Rahul Gandhi met Mr Singh's family in Delhi today. His sister, Dalbir Kaur, who spent eight years campaigning for his release, said today, "My brave brother has become a martyr", and said Pakistan had hidden the facts of his attack and health. She urged political parties to unite for a strong collective response to Pakistan.
(Read: Sarabjit Singh's anguished sister says Pak 'stabbed India in the back')
Pakistan has, over the years, maintained that Mr Singh was a terrorist. He was given the death sentence in 1991 for bombings a year earlier in Lahore and Multan in which 14 people were killed.
His sister says he inadvertently crossed the border into Pakistan and his conviction was a case of mistaken identity. She has also said that the attack at the Kot Lakhpat jail last week was pre-planned and that there was a threat to Sarabjit's life.