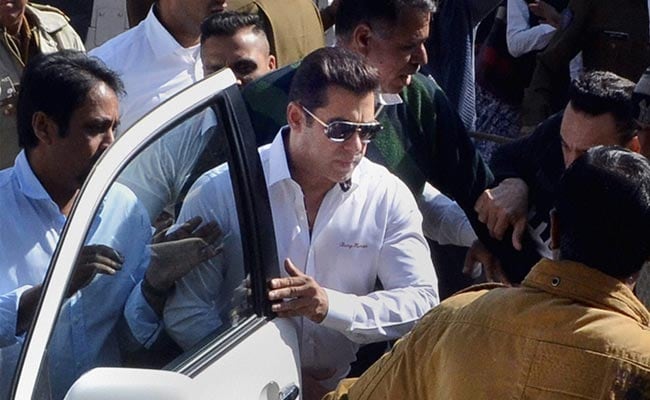 Jodhpur, Rajasthan:
Actors Salman Khan, Tabu, Neelam, Saif Ali Khan and Sonali Bendre -- who are accused in the case involving the alleged poaching of two blackbucks in Rajasthan nearly 19 years ago -- will record their statements in court today . Ms Bendre, Saif Ali Khan, Tabu and Neelam are already in Jodhpur. Salman Khan has also arrived this morning. The hearing begins at 10 am.
Earlier, the Jodhpur court had asked them to appear on the January 25, but the actors had sought exemption in view of the security situation ahead of the Republic Day.
Salman Khan was charged with killing the two blackbucks, which are an endangered species, in October 1998, when the group had gone to Jodhpur to shoot for the film visit Hum Saath Saath Hain. The others, who accompanied him in the Gypsy, had allegedly incited him.
The court, which has framed charges against the actors, wants them to record their statements.
Last week, Salman Khan was acquitted in the Arms Act case, in which he was charged with having an unlicensed weapon and using it for the alleged hunt. During the hearing of the case, the judge had said that the two postmortem reports on the deer had listed different causes of death -- dog-bite and gunshot wound.
Earlier, the actor had also been acquitted by the Rajasthan High Court in two cases related to the killing of chinkara deer, for which he had been given jail terms by a lower court.
His five-year jail sentence in a hit-and-run case was suspended by the Bombay High Court last year. The actor had been convicted for killing a homeless man with his SUV on a night out drinking in September 2002.