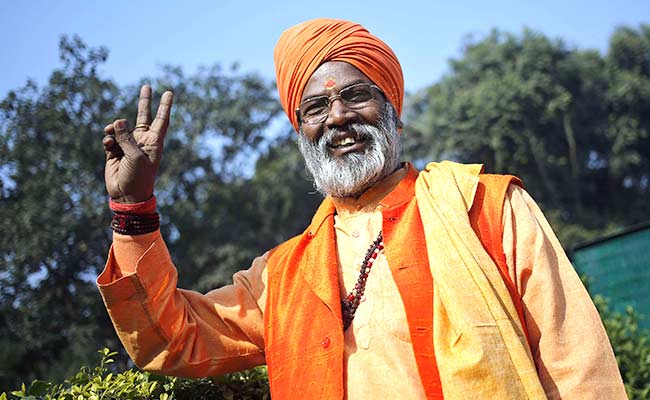 New Delhi:
A day after media reports quoted him as saying he could "make or break the government", BJP lawmaker Sakshi Maharaj denied making any such comment. The reports, he said, were false and added that he was an admirer of Prime Minister Narendra Modi.
Denying that he issued any threat to the government, he told news agency Press Trust of India, "How can I say that I can make or break the government? Such arrogance does not befit even a fool."
"It is India's good luck that we have a Prime Minister like Modi for the first time. Modi is India's 'bhagya vidhata'," he added.
In a media interview on Tuesday, 'the saffron robed' Sakshi Maharaj reportedly said and threatened PM Modi should concentrate on the economy on the one hand and the Hindu agenda on the other. "I am aware that I am a powerful man," he reportedly said and threatend to bring down the government.
A five-time MP, Sakshi Maharaj has frequently been in the eye of the storm due to his controversial comments. In December, the party slapped a showcause notice on him.
The action came days after his comment -- that Hindu woman should give birth to four children to protect the Hindu religion - created a storm, with political opponents demanding an explanation from the Prime Minister.
But the 58-year-old Lok Sabha MP from Uttar Pradesh did not express any regret for his remark. A day later, he said, "Raat gayi, baat gayi (As time passed, the matter also ended)."
Today, he said if the party was not happy with his explanation, "they will take action against me".
The lawmaker further said his comments are made in "private capacity" and not from the party platform. "India is a democracy and the BJP is a democratic party. Everyone has the freedom to express what they think."
Regarding the statement about Hindu women, he said, "It is unfortunate that India's population has increased so much, there should be population control but the population growth won't stop if I stop."