Highlights
He says he was tricked into believing he was launching restaurant
He represents Unnao, where a BJP legislator was charged with raping minor
The 62-year-old is known for his medieval-era views and comments
Lucknow:
BJP parliamentarian Sakshi Maharaj, known for his controversial comments, is at odds to explain how he ended up launching a nightclub in Uttar Pradesh on Sunday. The saffron-robed religious leader-turned-politician was seen at the inauguration of a club called "Let's meet" in Lucknow.
Stunned by the outrage over his appearance, Sakshi Maharaj, 62, says he had been tricked into believing he was inaugurating a restaurant. He says he has also complained to the BJP state president against a party leader who he said had egged him on to take up the invite.
The owner of the club also now claims the invites mistakenly referred to the restaurant cum lounge as "nightclub".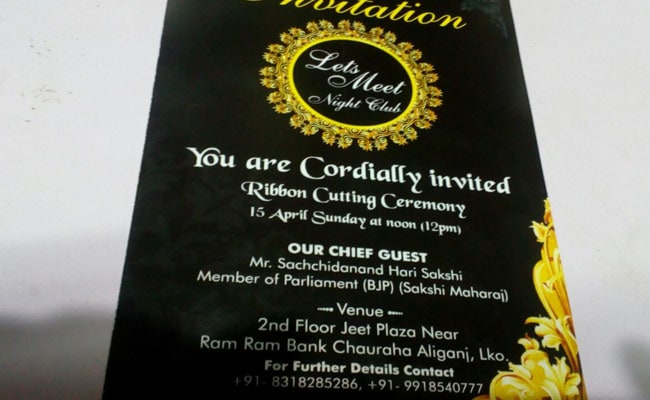 For Sakshi Maharaj, known for his medieval-era views and comments, the embarrassment couldn't have come at a worse time. He represents Unnao, where a
BJP legislator has been charged with raping a 15-year-old girl.
On social media, it was pointed out that he had not met the rape survivor yet.
Months ago, Sakshi Maharaj had blamed rapes on girls and boys holding hands and engaging in "vulgar behavior in public".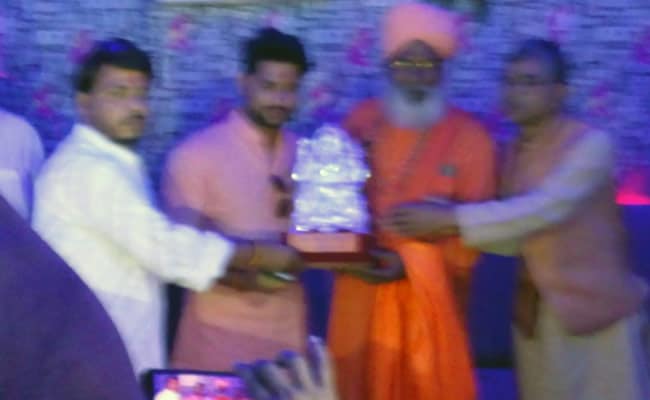 Among the "quotable" gems credited to him was this: "
When these couples ride a motorcycle, they hug each other as if they both will eat each other."
He had also supported Gurmeet Ram Rahim Singh
, the Dera Sacha Sauda chief accused of raping two disciples when he made this comment: "One woman has alleged rape against the Dera chief, but crores of devotees believe he is God. Who would you believe?"