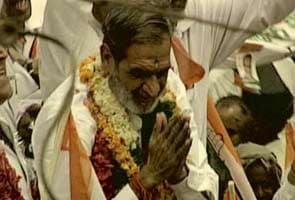 New Delhi:
The trial of Congress leader Sajjan Kumar for his alleged role in the 1984 anti-Sikh riots will continue, the Delhi High Court ruled today.
The politician stands accused of murder, rioting and promoting hatred between communities which allegedly led to the deaths of six people in the Sultanpuri area of the capital.
Mr Kumar had appealed for the case against him to be dropped. In April, he had been acquitted of the killing of five Sikhs in the Delhi cantonment area, sparking angry scenes at the court where a Sikh demonstrator hurled a shoe in protest at the presiding judge but missed.
The CBI is yet to file a chargesheet in a third case in which Mr Kumar has been named.
At least 3,000 Sikhs were killed after Prime Minister Indira Gandhi was assassinated in 1984 by her Sikh bodyguards.
At the time, Mr Kumar, now 67 years old, was a Congress MP.
Activists accuse the Congress of having turned a blind eye to the killing of Sikhs and allege some city leaders such as Jagdish Tytler and HKL. Bhagat -- who died in 2005 -- incited mobs.
Mr Kumar and Mr Tytler have always denied any wrongdoing.
In April, a Delhi court ordered the CBI to reopen a case against Mr Tytler, though the investigating agency had cleared the politician.