Two schools in Bengal's Jangalmahal - an area once notorious for Maoist activities - are back on their feet after a generous gesture from cricketer and Parliamentarian Sachin Tendulkar. The enrollments are already up and the cricketer's huge list of fans is growing further.
Till a few years ago, the Gobindapur Makrampur Swarnamoyee Sasmal Siksha Niketan in West Midnapur was in a shambles - a piece with the rest of the schools in the region, which lack even the basic facilities. The buildings are weak, classrooms lack adequate furniture, there aren't even serviceable toilets.
But now, a brand new building, a library, a computer lab and new toilets are coming up at the Gobindapur school.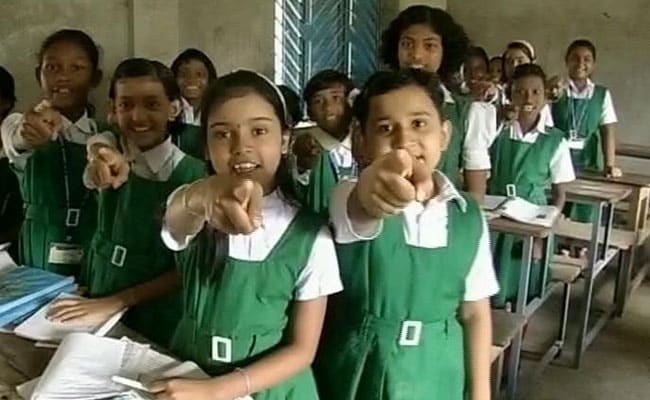 Headmaster Uttam Kumar Mohanty says it was the ace cricketer's grant of Rs 76 lakh from his MP funds which made it all possible. Mr Tendulkar had responded to the desperate pleas of the headmaster, who had given up hope of matters improving for the school. "He has performed a miracle," Mr Mohanty told NDTV.
The students say they still find it hard to believe that the great cricketer had come to their aid.
"It was unthinkable that a player like Sachin donated money to our school. We are very happy he did this for us inspite of not knowing us at all," said Usha Das, a student of Class 11.
Taking a leaf out of his colleague's book, the headmaster of a neighbouring school - Asui Pallimangal Vidyapeeth - also appealed to Mr Tendulkar for a hostel. Many students, he said, were forced to drop out because getting to school meant a 10-km trek through a jungle.
"The kids here are very poor. They are dependent of the government for their upliftment," headmaster Tarun Chakravarty told NDTV.
"The Rs 20 lakh Sachin has given us will be used to build a hostel. A hostel will help as they can stay here and study," said Akash Sahu, a Class 9 student.