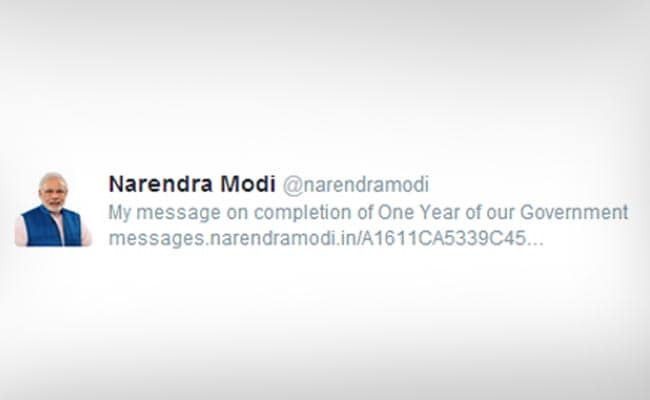 New Delhi:
A personalized message from Prime Minister Narendra Modi greeted many on twitter today as the ruling BJP launched its first anniversary festivities.
The Direct Messages went to PM Modi's 12.5 million followers on Twitter.
"Share your thoughts using #SaalEkShuruaatAnek & get a personal message from me! Looking forward to hearing from you," the prime minister tweeted this morning.
Not surprisingly, the hashtag, which means "one year, many beginnings," soon became the top trend on twitter. In three hours, over 1,000 people had written in and promptly received messages addressed to them.
Everyone did not receive the same message.
"We are ushering in a new age of development. Good governance is transforming the lives of people," one person received.
Another follower found this message from the PM: "The past 12 months have been historic & memorable in India's development journey. Relive it in 12 photos, videos, speeches, tweets, posts and quotes."
PM Modi, who is one of the most social media savvy politicians in India and is among the most followed leaders across the world, has not used Direct Message or DM on Twitter for the first time.
Earlier this year, his twitter followers received personalized greetings on the Holi festival.