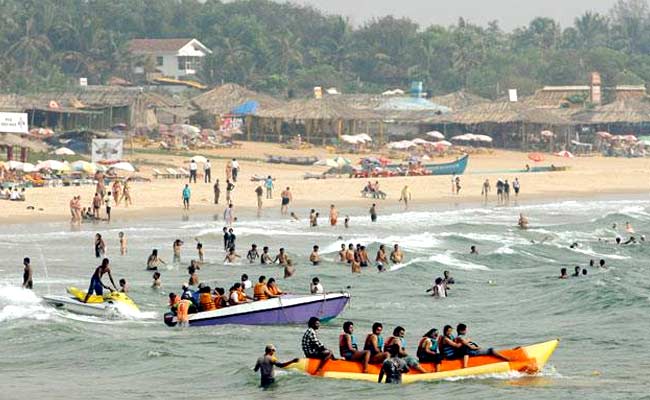 Panaji:
Following media reports that Goa and India have been struck off the "safe destination" list by Russia, the Russian Information Centre based in Goa today clarified that a press statement it had issued earlier was misinterpreted.
"Our statement did not have any information regarding removal of India from the list of safe countries or including India in the list of unsafe countries as was mentioned in several reports and headlines published in the Indian media," Ekaterina Belyakova, head of the centre, said in a statement issued in Panaji today.
The centre operates from Goa and offers a helpline to thousands of Russian tourists who visit the state every year and is endorsed by the Russian consulate in Mumbai.
On Sunday, a section of the media, quoting a Russian media platform, said that India and Goa have been dropped from the list of safe destination by Russia after a review.
The centre today said that its earlier statement, issued on Saturday, mentioned efforts made by Russia to scout new safe tourism destinations for travelling Russians, like Cuba, south Vietnam and southern China and that the statement may have been misinterpreted.
"In our previous statement, we noted that Russian authorities did not discuss including Goa or India in the list of 'safe' destinations recommended by the Russian government to Russian tourists. We said that the Russian government discussed the list of countries recommended for visit," the centre said today.
It said the main objective was to showcase Goa as a possible alternative destination to the more now-troubled destinations of Egypt and Turkey, which were popular with Russian tourists.
Goa's conventional tourist season starts in October and winds up in March, when the mild winter sun works as a good break for travellers from Russia, Britain, Germany and other European countries, from the harsh winter.
Three million tourists visit Goa annually, nearly half a million of which are foreigners.
Russians top the list of foreign tourists to Goa's beaches followed by people from Britain.
Industry stakeholders have predicted a dip in the number of Russians this season due to a slowdown in the Russian economy and the conflict between Russia and Ukraine.