New Delhi:
Sardar Vallabhbhai Jhaverbhai Patel, one of the founding fathers of the Republic of India, popularly referred to as the Iron man of freedom struggle, was known for protecting the unity of the country post-independence. 31st October,
the birth Anniversary of Sardar Patel
, will be celebrated as Rashtriya Ekta Diwas or the national day for unity.
This year the
Rashtriya Ekta Diwas celebrations
will happen at a national level across the country. The day will begin with a floral tribute to the Sardar Patel's statue by Prime Minister Narendra Modi at Sardar Patel Chowk in the national capital. Prime Minister Modi will then flag off the Run for Unity event at Major Dhyan Chand National Stadium. The event will see a participation of over 15,000 students along with others including ex-Servicemen, athletes and NSS volunteers. Sports personalities like P V Sindhu, Captain of the Indian Women Cricket team - Mitali Raj and Former Indian Hokey team captain - Sardar Singh will be present at the event.
The Run for Unity
would start from the National Stadium covering a 1.5 kilometer stretch across the national capital. Coaches from the Sports Authority of India are to supervise the Run.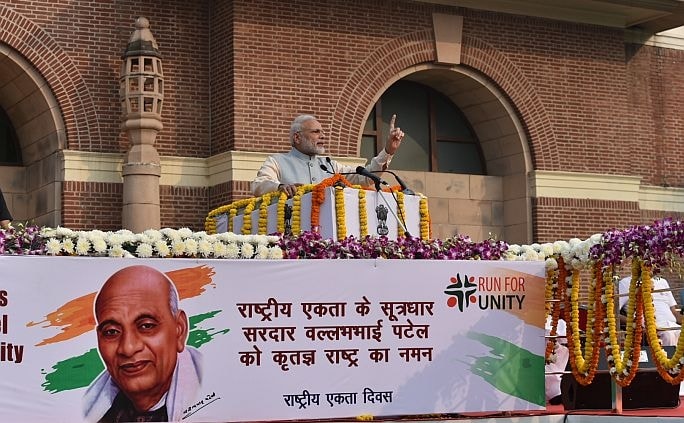 Several Departments of the Central Government are to celebrate the Ekta Diwas by carrying out programmes to spread the message of unity. Indian Embassies across the world will also commemorate the day with special programs dedicated to the Iron Man.
PM Modi, while addressing the nation on Mann Ki Baat on October 29th, highlighted the greatness of Sardar Patel and Rashtriya Ektra Diwas celebrations in the country. He quoted Sardar Patel stating that Mr Patel believed in mutual love and harmony with no division of caste or creed. PM Modi said that this very ideal of 'Sardar Sahab' is what is relevant today and the primary reason why his birthday is celebrated as National Unity Day. "On the occasion of the birth anniversary of Sardar Sahab, Run for Unity will be organized throughout the country, which will see the participation of children, youth, women, in fact people of all age groups. I urge you to participate in Run for Unity, the festival of mutual harmony."
Last year on Rashtriya Ektra Diwas, PM Modi had inaugurated a digital museum based on Sardar Patel's life near Pragati Maidan in New Delhi. He had said that one can see the tricolor from Kashmir to Kanyakumari; from Attock to Cuttack; from the Himalayas to the ocean. We see the tricolour across the length and breadth of the nation; and the credit for this goes to Sardar Vallabhbhai Patel.