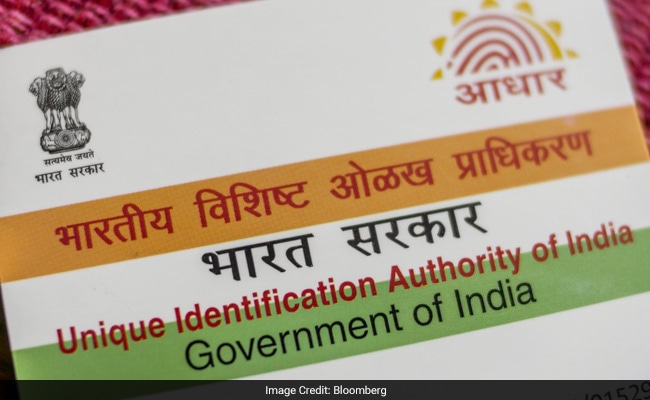 Ranchi:
Jharkhand government said it has saved over Rs 200 crore by seeding the Aadhaar (UID) with the accounts of the beneficiaries of the various pension schemes.
The Jharkhand Women, Child Development, Welfare and Social Security Minister Louis Marandi said today that the government had paid pension to 16 lakh people across all the social welfare schemes. But when it connected all the beneficiaries' bank accounts with Aadhaar under direct benefit transfer, over three lakh pension accounts were found to be fake, which saved Rs 200 crore per year for the government.
Out of these three lakh fake pension accounts, beneficiaries of hundreds of accounts were found to be dead and that their family members were taking the benefit of the pension schemes illegally, the minister said at a press conference.
The government would pay pension and other benefits to thousands of needy people from the amount saved by the disclosure of the fake pension accounts, the minister said.
The principal secretary of the department, MS Bhatia, who was present, said that last year 1.2 lakh fake pension accounts were unearthed.
To a question, he said that 96 per cent of pensioners' accounts have been Aadhaar seeded in the state.
Giving details of pension schemes of the Jharkhand government, Mr Marandi said that under the 'Vidhava Samman Pension' (widow pension) 1.15 lakh widows in the state who are 18 years and above are being paid Rs 600 per month.
The government, she said, has ensured that all the pensioners under different welfare schemes get their pensions in their account by the fifth of every month.
Mr Marandi said that the government has planned to build composite rehabilitation centres across the state for the rehabilitation and special education of the differently-abled.
Under this scheme the first centre will be established by the next financial year.
She said that Jharkhand is the first state of the country which has adopted the central law passed for the regulation of play schools so that children are properly looked after.
The minister said that the government has planned holistic development of nine villages of the state which are the birth places of the tribal freedom fighters. The villages include the birthplaces of freedom fighter Birsa Munda, Sidho, Kanho, Chand and Bhairo.
The foundation stone for the development of Ulihatu village in Khunti district, the birthplace of Birsa Munda, would be laid by BJP president Amit Shah between September 15 and 17, she said.
The department has distributed over 11 lakh bicycles to students across the state, Mr Marandi said adding under this scheme too the government is directly transferring Rs 3,000 in the accounts of each of the beneficiary students.