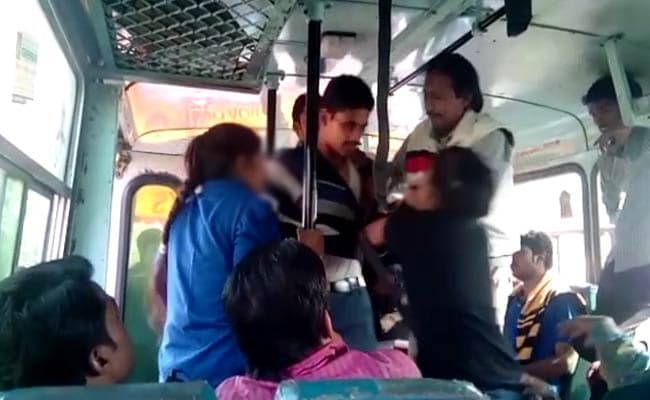 Chandigarh:
They began the week as national heroines, showered with praise for fighting men on a bus who had allegedly harassed them. But today, a cash reward promised to Pooja and Arti Kumar, age 19 and 22, has been put on hold by the Haryana government.
What began as a narrative of feisty bravery shows signs of rupture.
The video that went viral on Sunday, showing the sisters belting a trio of men on a bus in Rohtak in Haryana, was shot by a pregnant woman, the sisters said. The fact that other passengers watched passively magnified the courage of the sisters.
But attempts to find the pregnant woman who allegedly filmed the encounter on a cellphone have yielded no results.
Then two days later, another video surfaced of the young women beating up a man in a public park. They said it was filmed by a witness while they punished the man for lewd comments. In this case, too, the witness has not been found.
There's also no explanation for how someone is always available to film the sisters in action. When asked, Pooja said, "I am 19 years old. At least 2,000 boys have harassed me. More videos will surface."
In the case of the incident on the bus, the families of the three men who were arrested for allegedly harassing the women say they are innocent. An elderly woman who was on the bus has said in an affidavit to the police that the men did not misbehave.
But the bus conductor says he warned the men to leave Arti and Pooja alone.
The families of the arrested suspects met the Chief Minister of Haryana, ML Khattar, today; he assured them of an impartial inquiry and has decided that the women's reward of Rs 31,000 each, promised by him on Monday, will be held till the police inquiry is completed.