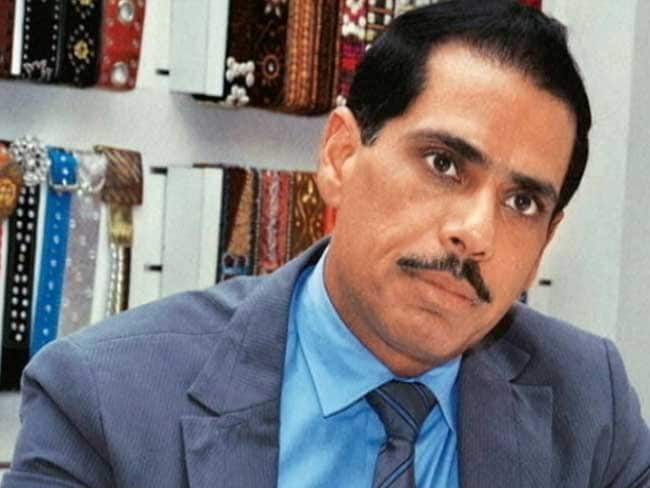 Chandigarh:
The BJP government of Haryana has given a six-month extension to the Justice Dhingra Commission, which is probing the alleged irregularities in a land deal in Gurgaon that involves the company of Robert Vadra, the son-in-law of Congress Chief Sonia Gandhi.
Government sources said given the new schedule, 46-year-old Mr Vadra, who is married to Sonia Gandhi's daughter Priyanka, may be questioned early next year.
In May, the state government had appointed a one-man Commission of Inquiry under (Retired) Justice SN Dhingra to probe the alleged irregularities.The commission, which was asked to give its report within six months, will now have to submit it by June 7, 2016.
The probe involves the grant of licenses by the Department of Town and Country Planning to some companies, including Mr Vadra's Skylight Hospitality, in Gurgaon's Sector 83 for developing commercial colonies.
The BJP alleges that the Congress, which ruled the state for a decade before losing power last year, allowed Mr Vadra to circumvent rules and sell the land at a huge profit, though nothing went to the government.
Sources in the government told NDTV that while the Commission has done most of the paperwork -- including questioning the bureaucrats and other officials of the Town and Country department -- it is yet to question Mr Vadra and the DLF officials.
"Now, with the extension granted to the Dhingra commission, it is most likely that they will be questioned early next year," a top government source told NDTV.
The Congress has said the BJP is indulging in gimmicks to defame Mr Vadra. In an interview last month, Mr Vadra, who has consistently denied the charges, said he was being subjected to a "political witch-hunt" and used as a "political tool".
The Haryana government has said there was no interference from its side into the land deal probe. "The Commission is probing the matter and we have no role in that. It is between the Commission and Vadra," senior Haryana Minister Anil Vij had said.