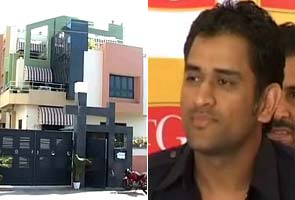 Ranchi:
Three thieves allegedly broke into the cricket captain's home on the 25th. A police complaint has been filed today.
Dhoni's father and mother were all sleeping when the thieves broke in. Five jawans of the Jharkhand police are meant to be on duty at all times at Dhoni's home.
The police complaint states only that security cameras were stolen.