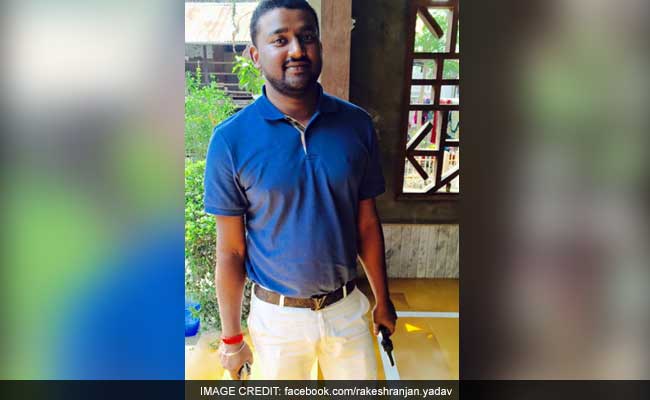 Patna:
A day after his bail was cancelled by the Supreme Court, Rocky Yadav - accused of shooting dead a teenager for overtaking his car - surrendered at a court in Bihar this morning.
"Rocky (Yadav), who arrived in Patna from Delhi on Saturday morning, surrendered in the Gaya Civil Court," a district police officer said.
The Supreme Court had cancelled Mr Yadav's bail, granted by the Patna High Court last week, after it was challenged by the state government. A district official in Gaya said Mr Yadav had been absconding soon after the Supreme Court cancelled his bail on Friday.
Mr Yadav's parents were also present in the court. His father is a businessman in Gaya and his mother, Manorama Devi, is a local politician who was suspended from the ruling JD (U) after the incident.
Manorma Devi told police that they should arrest her son after the Supreme Court cancelled his bail. She had assured them that her son will surrender in court soon.
Mr Yadav who is also known as Rakesh Ranjan is accused of fatally shooting class 12 student Aditya Sachdeva on May 7. Mr Sachdeva, 19, was driving home with his friends in a Maruti Swift. Mr Yadav, who was driving a Land Rover, was enraged at being overtaken by the smaller car, witnesses have testified. He fired a warning shot in the air, forcing Mr Sachdeva and his friends to a stop. Then, he shot again, and the bullet pierced the rear windshield and hit Mr Sachdeva, a court has been told.
Mr Yadav was then arrested on May 11.