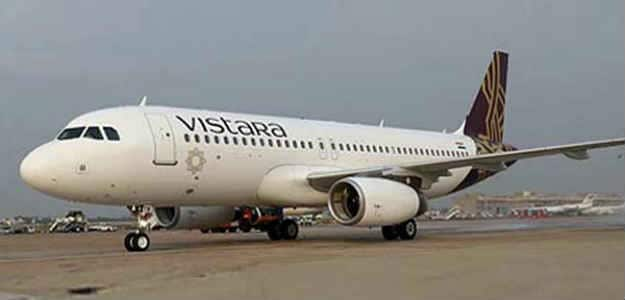 New Delhi:
A day after the Centre stated that air passengers can ask for full refunds for tickets booked during the first phase of lockdown for travel up to May 3, Vistara said it is "reviewing" the order and will comply once the government clarifies some of its aspects.
Several passengers have complained on social media against Indian airlines for giving refunds for flights cancelled due to the coronavirus lockdown and instead issuing credit vouchers for future travel.
"We are reviewing the ministry's notification on refunds for bookings affected in the lockdown and will comply once the authorities have clarified some aspects of it," a Vistara spokesperson said.
India imposed a lockdown for 21 days on March 25 and then extended it till May 3.
All domestic and international commercial passenger flights have been suspended during the lockdown.
On Thursday, the Civil Aviation Ministry ordered that if a passenger has booked tickets during the first phase of lockdown for travel up to May 3, and if the airline has received the payment during the first phase of lockdown itself, the passenger can ask the airline to issue a full refund.
The refund must be given within three weeks from the date of the request for cancellation, the ministry said.
The US government earlier this month asked its airlines to issue refunds to passengers for ticket cancellations.
India has been locked down to curb the spread of coronavirus, which has infected more than 12,700 people and killed over 400 in the country.
World
Coronavirus has spread to 196 countries. The total confirmed cases worldwide are 35,12,76,949 and 55,96,368 have died; 30,88,76,436 are active cases and 3,68,04,145 have recovered as on January 24, 2022 at 9:00 am.
India
3,65,60,650

259168
Recovered
In India, there are 3,92,37,264 confirmed cases including 4,89,409 deaths. The number of active cases is 21,87,205 and 3,65,60,650 have recovered as on January 23, 2022 at 8:00 am.
State & District Details
State
Cases
Active
Recovered
Deaths

7466420 46393

283731 15550

7040618 30795

142071 48

Sri Potti Sriramulu Nell*

296

2166194 12926

73143 9007

2078513 3913

14538 6

3467472 42470

330477 7304

3098432 35140

38563 26

227856 2691

21383

202871 3274

3602 8

3103410 30744

194697 7339

2871535 23372

37178 33

5597648 45136

247938 23680

5297971 21324

51739 132

1091868 5661

31181 425

1046971 5225

13716 11

Jayashankar Bhupalapally

9

731212 4393

31199 2072

695942 2319

4071 2

1196140 8845

76859

1110767 11344

8514 7

882906 11274

61388 6303

810956 4966

10562 5

1045938 23150

129875 13032

905833 10103

10230 15

1115790 14829

89233 4446

1017481 10366

9076 17

901303 8753

57955

833183 12826

10165 11

1933165 16549

96642 776

1813485 15757

23038 16

1782514 11486

58593

1698335 14802

25586 45

690534 5580

49017 2649

635229 2918

6288 13

36765 344

2473 16

33871 326

421 2

808754 3003

19579

776992 6190

12183 10

1958265 9191

123657

1814306 20313

20302 37

North And Middle Andaman

1

9277 113

564 48

8584 65

129

150316 2446

15068 946

133347 1497

1901 3

59162 359

2890 230

55990 129

282

33478 121

642 40

32131 81

705

11172 28

238

10930 34

4

419158 1755

21628

392277 3888

5253 9

97933 557

8143

88922 606

868 4

24496 283

1275 174

22999 109

222

390949 6568

39113 4231

347238 2330

4598 7

259566 2216

17295 224

238340 1986

3931 6

Shahid Bhagat Singh Nagar (Nawanshahr)

99

707847 7625

48564 381

642335 7209

16948 35

396674 4759

28907 1957

360292 2795

7475 7

129661 404

3139 279

124500 122

2022 3

84884 1149

8614

75170 1792

1100 3

88141 406

2002 220

84643 185

1496 1

159653 1285

9845 237

149227 1045

581 3

10743 41

258 19

10434 22

51
(Except for the headline, this story has not been edited by NDTV staff and is published from a syndicated feed.)