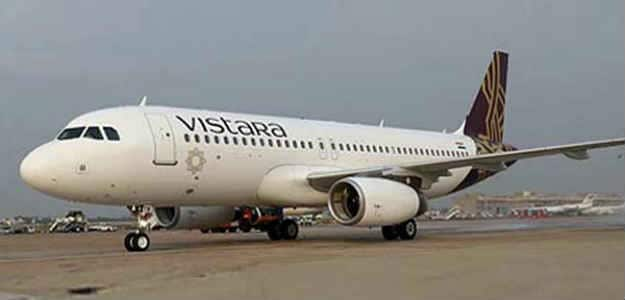 New Delhi:
A day after the Centre stated that air passengers can ask for full refunds for tickets booked during the first phase of lockdown for travel up to May 3, Vistara said it is "reviewing" the order and will comply once the government clarifies some of its aspects.
Several passengers have complained on social media against Indian airlines for giving refunds for flights cancelled due to the coronavirus lockdown and instead issuing credit vouchers for future travel.
"We are reviewing the ministry's notification on refunds for bookings affected in the lockdown and will comply once the authorities have clarified some aspects of it," a Vistara spokesperson said.
India imposed a lockdown for 21 days on March 25 and then extended it till May 3.
All domestic and international commercial passenger flights have been suspended during the lockdown.
On Thursday, the Civil Aviation Ministry ordered that if a passenger has booked tickets during the first phase of lockdown for travel up to May 3, and if the airline has received the payment during the first phase of lockdown itself, the passenger can ask the airline to issue a full refund.
The refund must be given within three weeks from the date of the request for cancellation, the ministry said.
The US government earlier this month asked its airlines to issue refunds to passengers for ticket cancellations.
India has been locked down to curb the spread of coronavirus, which has infected more than 12,700 people and killed over 400 in the country.
World
Coronavirus has spread to 191 countries. The total confirmed cases worldwide are 6,38,24,717 and 14,79,943 have died; 2,13,44,996 are active cases and 4,09,99,778 have recovered as on December 2, 2020 at 9:36 am.
India
In India, there are 94,99,413 confirmed cases including 1,38,122 deaths. The number of active cases is 4,28,644 and 89,32,647 have recovered as on December 2, 2020 at 8:00 am.
State & District Details
State
Cases
Active
Recovered
Deaths

1828826 4930

90168

1691412 6290

47246 95

Sri Potti Sriramulu Nell*

296

868749 685

7427

854326 1094

6996 4

886227 1330

23728 430

850707 886

11792 14

48124 161

1366 31

46068 128

690 2

783319 1404

10980

760617 1411

11722 10

608357 5375

61223

544864 6151

2270 26

239215 1893

19333

216990 2164

2892 31

Jayashankar Bhupalapally

9

270883 565

9266

260155 925

1462 1

319103 378

4625

312734 669

1744 5

207485 1357

14435

189780 1683

3270 10

211257 1477

14885

192368 1547

4004 15

270410 2347

27974

240105 3007

2331 19

235997 1871

17744

215797 2461

2456 28

545545 1657

23670

514087 2059

7788 27

574380 4006

31769

533351 5036

9260 86

212998 222

3486 87

208531 135

981

5031 42

284 36

4637 5

110 1

235152 542

5568 209

228316 329

1268 4

486799 3315

24221

454102 3340

8476 52

North And Middle Andaman

1

4718 8

91

4566 16

61

37020 52

439

35970 72

611 1

16296 14

786

15456 45

54

11209 23

843

10302 108

64

3334 2

15

3317 3

2

109332 181

1965

106398 227

969 5

32764 38

571

31821 57

372 2

8477 62

793

7565 76

119 2

110678 454

4908

104068 503

1702 8

41227 709

8218

32343 759

666 21

Shahid Bhagat Singh Nagar (Nawanshahr)

99

152709 618

7634

140254 812

4821 14

75268 473

4947

69083 578

1238 7

25243 198

3236 38

21718 152

289 8

17537 128

1086 24

16173 103

278 1

11875 65

669

11094 158

112 1

3869 22

291

3572 73

6 1

0

0

0

0
(Except for the headline, this story has not been edited by NDTV staff and is published from a syndicated feed.)