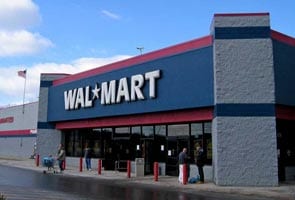 New Delhi:
A retired judge will head an inquiry to determine whether government officials were bribed to help retail giant Wal-Mart gain access to Indian markets.
Under considerable pressure from Opposition parties, the government has agreed to a "time-bound judicial probe" which should end the deadlock that had stalled Parliament for the last few days.
The demand for an exigent investigation is based on a disclosure filing in the United States that Wal-mart spent Rs 125 crore in the last four years to lobby for "enhanced access" to markets in India and other countries.
Both Wal-Mart and the United States government have said that the money on lobbying was spent in America, and not in India, where lobbying is illegal.
But the Opposition said that an inquest of the disclosure must be conducted. Parties like the BJP had asked for a parliamentary committee to study the issue, but have agreed to the suggestion of a judicial inquiry.
The government won a vote in Parliament last week on its flagship economic reform to allow 51% Foreign Direct Investment or FDI in retail, a move that allows superchains like Tesco and Wal-Mart to sell directly to Indian customers.
In November, Wal-Mart informed the US Securities and Exchange Commission that it was investigating potential violations of the US Foreign Corrupt Practices Act in Brazil, China and India, among other markets. The company's joint venture in India - Bharti Wal-mart -suspended several employees including its Chief Financial Officer as part of an internal corruption investigation.
(With inputs from agencies)