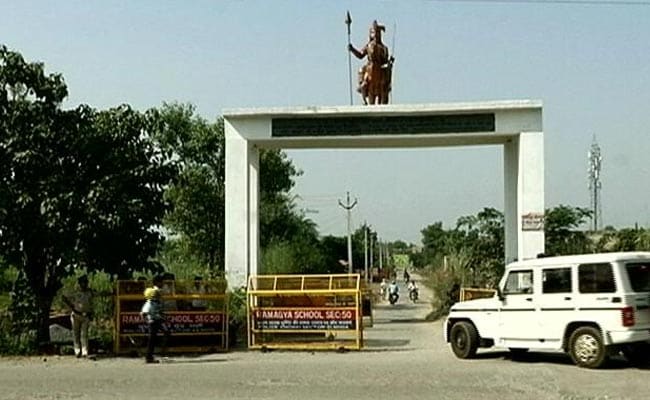 Dadri, Uttar Pradesh:
Power conglomerate National Thermal Power Corporation today denied reports that it has offered jobs to men accused of killing Mohammed Akhlaq -- the 52-year-old man from Bisada village in Dadri, Uttar Pradesh, who had been lynched two years ago after rumours of beef consumption.
"Such reports are false and baseless," read a statement by NTPC. "Neither any such agreement has been made to provide jobs to the accused of Akhlaq lynching case nor any job has been provided to them."
Pankaj Saxena, the public relations officer at NTPC Dadri, told NDTV that his comments had been misinterpreted by the media. "I only said it is our policy to provide employment to those affected by our projects," he said.
Fourteen men and 3 minors, accused of lynching Akhlaq on in September 2015, are out on bail. Among those accused is the son of Sanjay Rana, a local leader of the BJP leader. Reports said local BJP leaders were attempting to find jobs for them.
BJP lawmaker from Dadri Tejpal Nagar denied requesting NTPC to provide jobs to the accused.
Mr Nagar said he had asked NTPC to give a job to the wife of an employee, who had committed suicide. Neeraj, the son of Omprakash, a contractual employee from Bisada village, had immolated himself on October 7 in protest after he was fired. The man had got the job as part of a compensation package after NTPC acquired his father's land.
"We demanded that his wife be given a job, and the compensation should be given to his 6-month-old daughter," Mr Nagar told NDTV. "We demanded that for other people whose land was acquired... their children should also get employment."
He also denied mentioning the Dadri accused in his discussion with NTPC officials. The accused, he said, have nothing to do with those whose land was acquired.
The father of one of the men accused in the case said all 14 have been struggling to find work since Mohammad Akhlaq's death. "Our lives have been pushed 20 years back," he said. "The media blew this out of proportion and now our boys can't support their families because their former employees won't re-employ them," he said.
Asad Hayat, the lawyer for the Akhlaq family, said if jobs were being offered to the men simply because they are the accused in the case, it would be gravely wrong. "If they are being offered these jobs on the presumption that they are innocent, this just proves that the accused are above the law," said Mr Hayat. The advocate said the chargesheet in the case is yet to be filed.