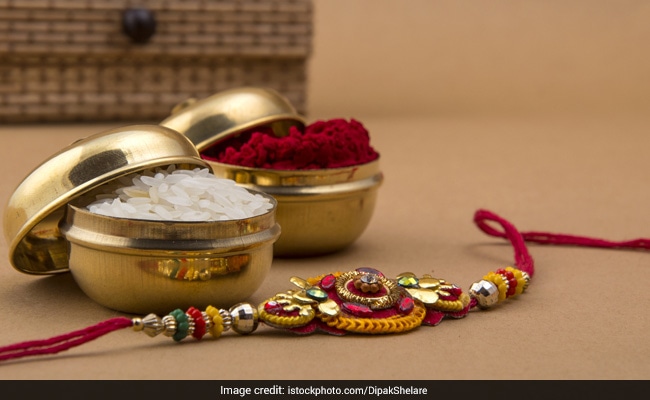 New Delhi:
The festival of Raksha Bandhan is being celebrated on August 26 this year. On the occasion, sisters tie a sacred thread called rakhi to their brothers', who in turn promise they will always protect their sisters. Raksha Bandhan is all about love and actually letting your sibling know what they mean to you. Choosing gifts for Raksha Bandhan becomes quite difficult for both. While brothers shell out to get the best gift, a sister hunts for the best gift in town or prepares her brother's favourite recipes only to make the day special for him.

Here's a list of Raksha Bandhan messages you can send to your siblings on WhatsApp, Facebook:

1. Memories may fade away with time but the love we share as a brother and sister will never fade away, rather it will multiply over the years. Happy Rakhi!

2. All other festivals may be very colourful but no festival is as powerful as Raksha Bandhan. It makes our bond stronger and stronger. Happy Raksha Bandhan!

3. Brothers are like streetlights along the road, they don't make the distance any shorter but they light up the path and make the walk worthwhile. Love you, brother!
4. This Rakhi message goes out the most wonderful sister of the world who I call 'didi'. Happy Raksha Bandhan!
5. All for one and one for all, my brother and my friend. What fun we have, the time we share. Brothers till the end. Happy Rakhi!