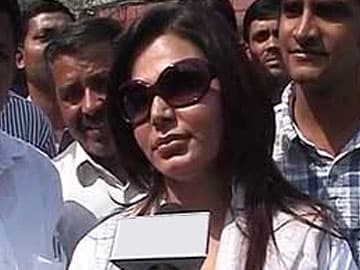 New Delhi:
Shiv Sena chief Uddhav Thackeray has poured scorn on Arvind Kejriwal in an editorial in his party mouthpiece Saamna, comparing him to dancer-actor Rakhi Sawant and calling him a "circus ringmaster leading a fair of madmen."
"Even an item girl Rakhi Sawant can govern better than Kejriwal. Small-time actors take to item performances after failing to get decent work. Arvind Kejriwal's item performance too will last as long as this spectacle does", Mr Thackeray said.
The comparison did please the actor, who said, "Thanks to Uddhav ji for giving me this compliment."
Mr Thackeray's vitriolic piece against the Delhi Chief Minister and his Aam Aadmi Party comes in the middle of a debate on the standard of political discourse ahead of the national election three months away.
This week, Home Minister Sushil Kumar Shinde had called the Delhi Chief Minister a "yeda (mad) CM" and Mr Kejriwal's Law Minister Somnath Bharti was pilloried by many and admonished by his own party for saying he would "spit" on Arun Jaitley and Harish Salve.
Mr Thackeray found himself echoing the words of Mr Shinde, a senior Congress leader, and even criticised the AAP chief for his "singular and derogatory references" to the home minister. "What culture is this? This is the language of white collar criminals and thieves," he said.
Several parties including the Shiv Sena's long-time ally BJP and the Congress have criticised Mr Kejriwal for his 33-hour protest in Delhi against the city's police. The sit-in protest in the capital's most protected zone inconvenienced hundreds of commuters and strained security forces ahead of Sunday's republic Day celebrations.
Before the Sena, writer Chetan Bhagat, once an AAP supporter, had described Mr Kejriwal as the "item girl of politics" on an NDTV show.