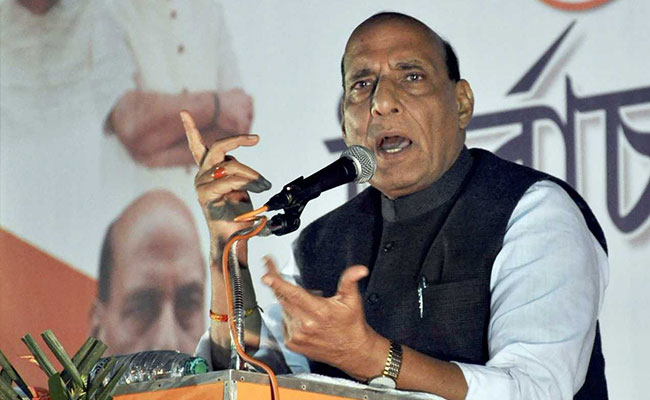 New Delhi:
Social media has posed a serious challenge to law enforcement agencies and the area of concerns include terrorism, financial frauds and victimisation of women and children, Home Minister Rajnath Singh said today.
Inaugurating a two-day Asia-Pacific regional conference of the International Association of Chiefs of Police (IACP) in New Delhi, Mr Singh said that serious crime take place because the police and citizens do not work together to prevent decay of social norms and social disorder.
"The social media has also posed serious challenge to policing. The three main issues are (i) law and order, (ii) cyber crimes like fake and imitating accounts, financial frauds (Nigerian 419 frauds), malware delivery, drug and other illegal article sales, victimisation of women and children and (iii) terrorism," he said.
During the riots in Muzaffarnagar in Uttar Pradesh in 2013, the government had said that social media was used extensively by anti-social elements to spread hatred and misinformation among communities.
Similarly in 2012, the mass exodus of people of the Northeast from south India had taken place allegedly due to a misinformation campaign carried out through Internet and social media.
Mr Singh had, in the past, said social media has been increasingly used in the country to instigate communal riots and needed strong action to curb them.
The growing presence of global terrorist outfits such as ISIS on social media only reflected the security establishment's concern. Many violent videos and messages are uploaded by terrorist organisations, enhancing their appeal among vulnerable and disgruntled internet users, officials said.
One Al-Qaeda video showing its leader Ayman al Zawahiri announcing an Indian arm was seen by many Indian youths.
Agencies are particularly concerned about ISIS's growing appeal among Internet-savvy youths, given that at least 30 Indian men are said to have been recruited by it for overseas war.
At today's conference, the home minister also said serious crime develops because the police and citizens do not work together to prevent decay of social norms and social disorder.
"The community policing faces a huge trust deficit. Level of trust is particularly very low among socially weaker section, economically poor, minority groups, women, elderly and children. Police forces need to be more democratised," he said.