Chittorgarh, Rajasthan:
A 45-year-old woman with disabilities in Rajasthan's Chittorgarh has written to Prime Minister Narendra Modi and Chief Minister Vasundhara Raje seeking permission for euthanasia. Her brother claimed that after their father's death in 2014, the authorities have not sanctioned the pension.
"My father retired in 1996 and died in 2014. We are entitled to get the family pension. It has been three years but we still have not received the money. It is getting extremely difficult for us to take care of her," said Sudhir Mishra, brother of Sunita.
On March 9, in a landmark judgement, the Supreme Court recognised the living will made by terminally-ill patients for passive euthanasia.
"According to the state government orders, the daughter of a pensioner, who is either a dependent, widowed or has disabilities, is entitled to pension after the pensioner's death," said Lakshminarayan Dashoj, president of a pensioners' group.
An elderly couple in Mumbai
wrote to President Ram Nath Kovind seeking permission for "active euthanasia". In the letter, 86-year-old Narayan Lavate, said that he does not have children and they don't suffer from any major health problem, but "we are of no use to the society now and cannot contribute anything".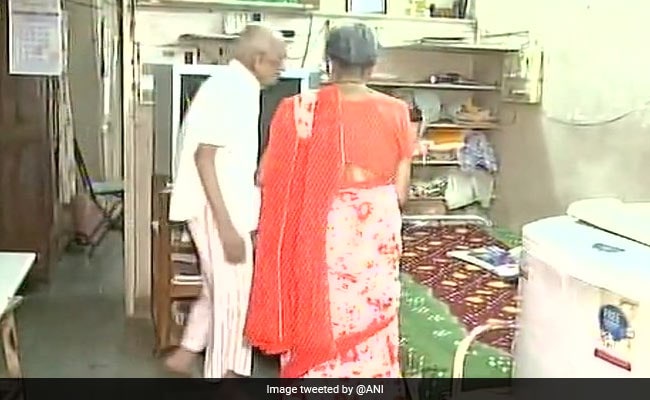 In March this year
, a 59-year-old woman from Kanpur and her daughter,
both of whom are suffering from a rare genetic disorder, wrote to President Ram Nath Kovind seeking permission for passive euthanasia. An official said the woman had written to PM Modi and Chief Justice of India Justice Dipak Misra requesting them to provide financial help for their treatment or allow them to end their lives.
A five-judge constitution bench headed by Chief Justice Dipak Misra said passive euthanasia and advance living will would be permissible.
Living will is a written document that allows a patient to give explicit instructions in advance about the medical treatment to be administered when he or she is terminally ill or no longer able to express informed consent.
Passive euthanasia is a condition where there is withdrawal of medical treatment with the deliberate intention to hasten the death of a terminally-ill patient.
(With inputs from ANI)
Get Breaking news, live coverage, and Latest News from India and around the world on NDTV.com. Catch all the Live TV action on NDTV 24x7 and NDTV India. Like us on Facebook or follow us on Twitter and Instagram for latest news and live news updates.