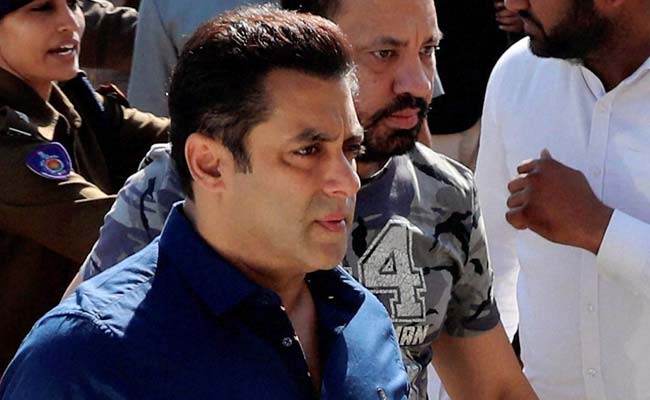 Jaipur:
The Rajasthan government has filed an appeal in the district and sessions court in Jodhpur against actor Salman Khan's acquittal in a case under the Arms Act in January.
The prosecution said that certain witnesses and forensic reports had not been given due consideration by the Chief Judicial Magistrate (CJM) court that acquitted the 50-year-old actor, giving him the benefit of doubt in the 18-year-old Arms Act case against him.
Sessions Judge Bhagwandas Agarwal has admitted the government's appeal and listed the matter for hearing on April 21.
The charges against Mr Khan were that he had illegally used his weapons to kill two black buck deer in a village close to Jodhpur in 1998 when he was shooting for the film
Hum Saath Saath Hain
in Jodhpur.
The CJM court had acquitted him saying the evidence could not conclusively establish that the actor had indeed used his weapons for hunting.
But the prosecution said that since the case dragged on for 18 years, it affected the witnesses.
"There was one witness Choga Ram, but he had an accident and is not mentally sound and the other witness Prahlad died during the trial, so delaying the case certainly affected it," said Mahipal Bishnoi, a lawyer who has been assisting the prosecution.
Of the four cases registered against Mr Khan, the black buck poaching case is under trial, while in the two cases of poaching Chinkara deer the state government has filed an appeal in the Supreme Court.