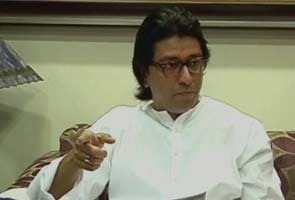 Mumbai:
The Bombay High Court has said today that cases against politician Raj Thackeray for his hate speeches confer importance upon him. "Some people want importance," the court said.
Today's petition said that Mr Thackeray should be held guilty of contempt of court for disparaging remarks he made against the High Court after it refused to allow a rally in a public park in Mumbai earlier this year. The court had said the park lies in a "quiet zone" and that speeches at the rally would violate zoning laws.
The court also said that political cartoonist Assem Trivedi was unheard of till he was arrested for sedition last month. His case provoked national outrage with many arguing that freedom of speech was being compromised. Mr Trivedi's cartoons lampooned parliament for being corrupted.
A court in Delhi is already hearing several cases of hate speech as well as contempt of court against Mr Thackeray.
Most of the contempt cases are to do with him not appearing, after being summoned in several lower courts in Bihar. Mr Thackeray had said that he didn't feel safe coming to Bihar, since he has consistently targetted the state for sending immigrants to Mumbai, even calling them infiltrators in one instance. The cases were moved to Delhi after his plea.
Last week, non-bailable warrants were issued against Mr Thackeray by a Delhi court as he failed to appear before it to respond to two complaints accusing him of making hate speeches against north Indians, particularly Bihar natives, in 2008.
Mr Thackeray's anti-migrant stand is regularly punctuated by inflammatory speeches where he warns that workers from states like Bihar will be forcibly removed by his cadres from Mumbai. He has also said that while he supports the decision to allow foreign super-stores like Wal-Mart in India, he will insist that the stores employ Maharashtrians exclusively.