New Delhi:
Highlights
Gujarat election result "moral victory" for Congress, says Rahul Gandhi
BJP keeps Gujarat but by much lower margin of victory than last time
Congress posted its best result since 1985 in Gujarat on Monday
Rahul Gandhi today said the
election result in Gujarat
is a "moral victory" for his Congress party and a "massive jolt" for the BJP, also stating that it sends a message to Prime Minister Narendra Modi that "your anger will not work, you can be defeated by love."
In his first comments since results were announced yesterday, the Congress president attacked the Prime Minister for saying that the BJP's win in Gujarat and Himachal Pradesh signals the people's approval of his government's reforms. "This election, which Narendra Modi called election of development, and said it put a stamp on GST... But he did not speak about development, GST and notes ban in his election speeches. It has raised questions about Modij i's credibility. Frankly, Modi ji has a credibility problem," Mr Gandhi told reporters outside parliament.
While the BJP may have won Gujarat again, the state has rejected PM Modi's model of development as "good marketing, but shallow," he said, adding, the Congress, "didn't win, but never mind. The result was good for us."
Union minister and senior BJP leader Prakash Javadekar quickly hit back, referring to Congress in Gujarat, when he said, "They go around saying development has gone mad. That is because they probably don't understand it... How will they understand the development model, if they go about calling it names... clearly they are speaking in a state of shock and denial."
Mr Javadekar said Rahul Gandhi is "clueless on how to compete with PM Modi."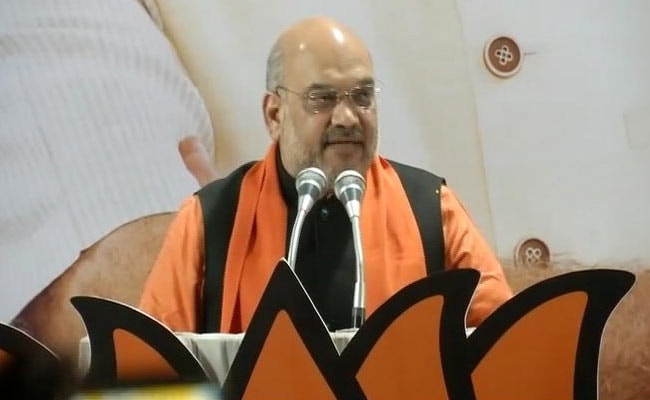 The BJP has retained Gujarat, but by a much lower margin of victory than last time, with the Congress posting its best result since 1985 in the state on Monday. The BJP crossed the majority mark at 92 seats but stopped one seat short of 100 in the 182-member Gujarat assembly. The Congress has narrowed the gap between the two parties, winning 80 seats, 19 more than last time.
It is seen as a setback for the BJP in Gujarat, which is the home state of both PM Modi and party chief Amit Shah, who had set a target of winning 150 seats this time. The BJP has been in power in Gujarat for two decades and used major firepower in the election campaign, with both PM Modi and Mr Shah campaigning aggressively, apart from deploying an army of A-listers from the party. PM Modi sought votes for Gujarati pride.
The BJP's cantankerous ally Shiv Sena has said the Congress is the
"real winner" in Gujarat
.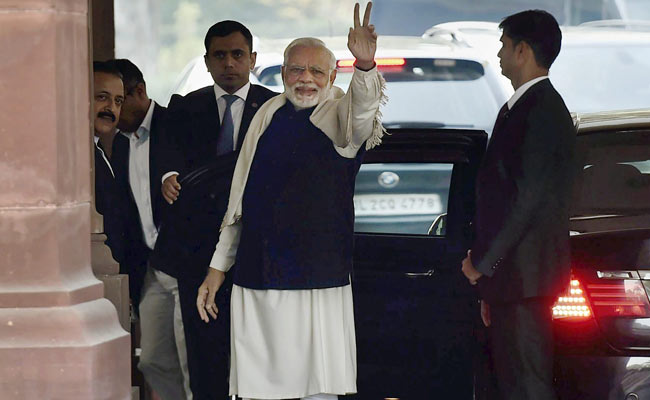 "Three to four months ago, when we had gone to Gujarat, it was said that the Congress cannot contest the BJP there. But the BJP has got a shock in the elections this time," said Mr Gandhi, 47, who took over as Congress president from his mother Sonia Gandhi last Saturday.
Rahul Gandhi had in tweets accepted defeat yesterday, also congratulating the BJP on winning both Gujarat and Himachal Pradesh. He thanked party's workers saying, "You are different than those you fought because you fought anger with dignity. You have demonstrated to everyone that the Congress' greatest strength is its decency and courage."
Mr Gandhi's comments are seen as an attempt to place him above what the Congress calls the BJP's "politics of abuse." They are also in response to Amit Shah, who has said that the BJP failed in its Mission 150 because of what he called the Congress' "caste politics and low level political discourse."
Get Breaking news, live coverage, and Latest News from India and around the world on NDTV.com. Catch all the Live TV action on NDTV 24x7 and NDTV India. Like us on Facebook or follow us on Twitter and Instagram for latest news and live news updates.