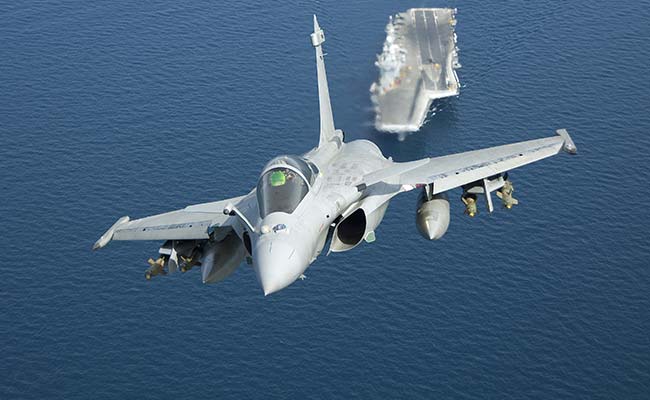 New Delhi:
The much-hyped multi-billion dollar Rafale deal could see some forward movement tomorrow as the top acquisition body of the Defence Ministry is set to take a review of the negotiations held so far into the purchase of the French fighters.
Defence sources said the Rafale fighter jet deal is one of the issues that will be discussed during the meeting of the Defence Acquisition Council tomorrow at the South Block.
As per the normal process, once the deal is cleared by Defence Ministry, the file will go to the Finance Ministry and then to the Cabinet Committee on Security for final clearance.
In an interview to Press Trust of India in May, Defence Minister Manohar Parrikar had said he was looking at wrapping up the deal soon and this could mean by end of June or July.
Rejecting suggestions that there has been a delay in signing the contract for nearly 7.89 Billion Euros to procure the French fighter planes, the Minister said any such process takes at least 6-8 months.
The deal was announced by PM Modi in April last year during his visit to France when he said India would purchase 36 Rafales in a government-to-government contract.
Soon after the announcement, the Defence Ministry scrapped a separate process that was on to purchase 126 Rafales, built by French defence giant Dassault Aviation. The current deal comes with the clause of delivering 50 per cent offsets, creating business worth at least 3 billion Euros for smaller Indian companies and generating thousands of new jobs in India through the offsets.
The commercial negotiations, as in the pricing of the planes, equipment and other issues, actually began only in mid-January this year.