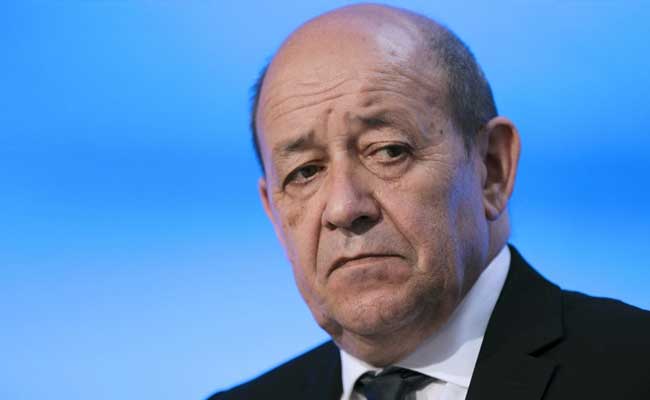 Panaji:
Days after Prime Minister Narendra Modi announced purchase of 36 Rafale jets from France in fly-away condition, its Defence Minister Jean-Yves Le Drian will be visiting India next week to "set up" negotiations for the crucial deal.
"On Monday, he (Drian) will be in Qatar to sign another Rafale deal. He will be in India during next week. It will not be for signing the contract because the agreement is just two weeks old, but he will set up negotiations with India," French Ambassador to India, Francois Richier, told reporters here today.
He was in Goa to participate in the Indo-French Naval exercise which culminated today.
The diplomat said purchase of the aircraft by India, Qatar and Egypt is a testimony to the importance of fighter planes in these countries which are facing a real security challenge.
"It is also a recognition that Rafale is the pertinent plane for a country which has a real security challenge. And the fact that it was recently purchased by Egypt or Qatar, which are countries in areas which present strategic challenges," he said.
Mr Richier, however, did not assign any deadline for winding up the deal.
"It is always better to be prudent when one speaks about setting timelines," he said.
"Thanks to the negotiations, we have worked out a lot of details on the specifics of technology. All this is there. All that work is not lost. It will serve as a basis for negotiation of this deal," the ambassador said.
During his visit to France last month, Modi had signed an agreement to buy 36 Rafale fighter jets for over 6 billion dollars.
Mr Richier said France's relations with India dates back to 1953 when "Hurricanes" aircraft were supplied to Indian Air Force.
The plane which was later used by the military to liberate Goa from Portuguese colonial rule.