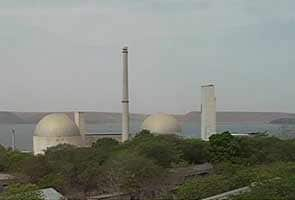 New Delhi:
38 workers have been exposed to radiation at the Rajasthan Atomic Power Plant located near Kota. Two workers have been exposed to doses that may exceed the annual limits.
According to the new Chairman cum Managing Director of the Nuclear Power Corporation of India Limited (NPCIL), Mr. K C Purohit, all workers are safe, none needed to be hospitalised. He also asserted that there has been no leakage of any radiation into the environment. The incident happen on June 23 and according to NPCIL the plant is 'safe'.
India operates five 220 MW indigenously made Pressurized Heavy Water Reactors in Rajasthan. Of these, in one of the latest units which was shut down and under maintenance, 38 workers were exposed to a radioactive form of hydrogen called 'tritium' when a welding operation went wrong inside the protected environment of the reactor. A senior engineer has also been exposed to radiation, but all workers are out of danger and the plant operations are continuing normally.
In 2009, about 100 workers were exposed to increased levels of 'tritium' at Kaiga in Karnataka when a 'disgruntled worker' poisoned a water cooler with radioactive tritium. All workers at Kaiga were unharmed but till date the mischief maker has not been arrested.