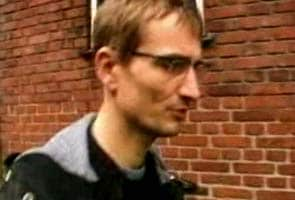 New Delhi:
Authorities in Denmark have refused to appeal in their Supreme Court against a decision of the lower court which had rejected extradition of Purulia arms drop case accused Kim Davy.
Official sources said the Danish authorities have not agreed to appeal despite efforts by Indian agencies to convince them.
They said the authorities have made it clear that the prosecutor is not under the control of the Danish government and his decision is considered final.
The authorities said that diplomatic options would be explored to bring Davy back to India to stand trial in the case.
Initially, Denmark had accepted India's request for extraditing Davy but it was challenged by him in a city court in Copenhagen which rejected the extradition.
The Danish authorities challenged the decision in the High Court which also rejected their plea citing poor prison conditions, including overcrowding, torture and human rights record of India.
The Danish legal authorities then decided not to pursue the matter further and refused to file an appeal in the Supreme Court there against the High Court decision.
CBI sources said Indian authorities are not a party to the case and cannot directly intervene. They said the courts were not considering the merits of the alleged crime but on the prison conditions and human rights issues in India.
CBI had sent one of its senior officers to Copenhagen to present before the Danish legal authorities the gravity of the case but the visit did not yield any positive results.