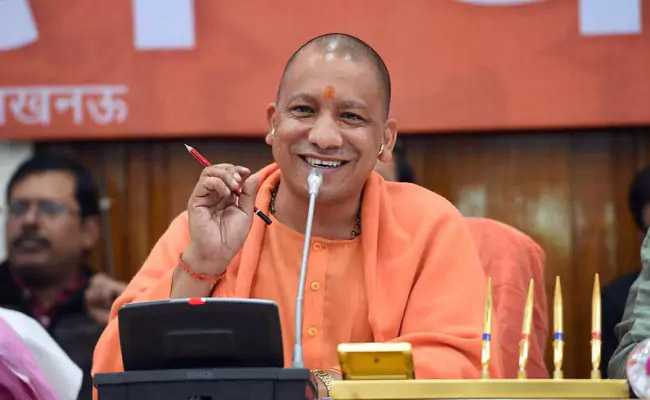 Gorakhpur:
Uttar Pradesh Chief Minister Yogi Adityanath said on Friday that people need to follow the path of Lord Ram to destroy those promoting terrorism and naxalism, embrace 'Harijans' and conserve the tradition of seers.
"The personality of Lord Ram signifies Hindu dharma (religion) and inspire us to fight against evil. He is not only worshipped in India but also in various parts of the world," the chief minister said.
Speaking at Ramlila ground in Uttar Pradesh's Gorakhpur, on the occasion of Vijay Dashmi, he alleged that some neighbouring countries are promoting terrorism, separatism, naxalism and they have become dangerous like Ravana.
"We should take a pledge to destroy them like Lord Ram destroyed Ravana," the chief minister said.
"Our traditions and customs are not based on backwardness but they are very much scientific and conserve environment. They unite the country in a string and we need to join hands to find anti-national and anti-social elements and destroy them and this is the message of Vijay Dashmi," he said.
Yogi Adityantath led the 'Shobha Yatra' from the Gorakhnath temple to Mansarovar at the Shiv temple in Purana Gorakhpur.