New Delhi:
The Indian Army, CRPF and J&K Police addressed a joint press conference on the Pulwama attack today. Lt Gen KJS Dhillon of the Indian Army, addressing the press conference, said that terrorists had been killed in "less than 100 hours" after the Pulwama terror attack, in which over 40 soldiers were killed by a suicide bomber.
Rejecting Pakistan Prime Minister Imran Khan's allegations on Pulwama, India said he should "stop misleading the world" and take credible and visible action against those behind the attack.
Three Jaish-e-Mohammed terrorists were killed in an operation in Jammu and Kashmir's Pulwama yesterday in which four soldiers and a Kashmir police constable were also killed. Meanwhile, Saudi Arabia has vowed to "de-escalate" rising tensions between Pakistan and India during a high-profile summit in Islamabad yesterday. India has vowed to retaliate after the suicide attack in Jammu and Kashmir's Pulwama last week, the deadliest attack in the state in decades.
Here are the Updates on Pulwama Terror Attack:
Dear @ImranKhanPTI you have Jaish chief Masood Azhar sitting in Bahawalpur & masterminding the attacks with ISI help. Go pick him up from there. If you can't let us know, we'll do it for you. BTW what has been done about the proofs of Mumbai's 26/11 attack. Time to walk the talk. pic.twitter.com/Zct6I7QieY

- Capt.Amarinder Singh (@capt_amarinder) February 19, 2019
Prime Minister Imran Khan today in response to India said:
How can one country's leadership be the Judge, Jury and Executioner. What sort of justice is this?


All this attack on Pakistan keeping elections in mind. But if at all these are serious, Pakistan will not think of retaliating, it will retaliate.There will be no other option left with Pakistan.


Pakistan is a country which has dealt the most with terrorism. We have suffered the most and lost the most.


Pakistan is moving towards stability. Why would we do something like this. If there is any actionable intelligence, I will assure you Pakistan will take action on priority.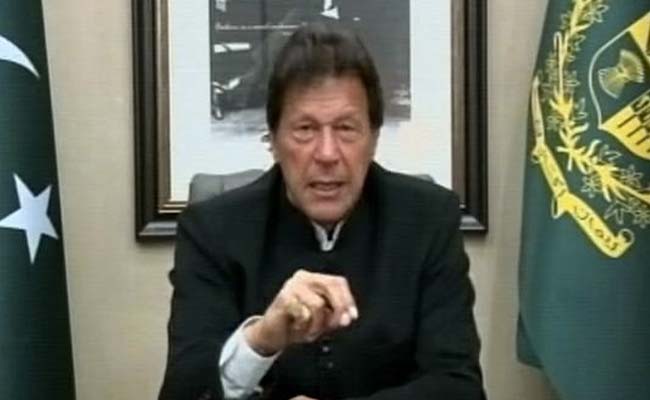 Jaish Leadership In Valley Eliminated In Under 100 Hours Of Pulwama
Kanwal Jeet Singh Dhillon, Corps Commander of Chinar Corps, Indian Army, said that the terrorists had been killed "less than 100 hours" after the Pulwama terror attack, in which over 40 soldiers were killed by a suicide bomber.
Army, CRPF and Jammu & Kashmir Police brief media on Pulwama encounter, say:
We were tracking the Jaish in the valley. As you know the convoy attack with the control being done by them, along with the control being done by Pakistan Army and ISI.


In less than 100 hours, we have eliminated the JeM leadership in the valley.


Anyone who picks up a gun will now be eliminated in J&K. I urge family members to tell their loved ones to give up the gun and follow the surrender policy. We have a very good and cooperative surrender policy, and that is the correct way to go. If not, from here on, the armed forces will eliminate anybody who picks up a gun.


Investigation is at a very advanced stage. We cannot share details at the moment.


When encounters happen in civilian areas, we tell people not to venture out. We cordon off the area and urge people to stay at home and not interfere. We try our best to keep the civilian casualty to its minimum.


Kamran was a Pakistani and was being handled by JeM Pakistan in coordination with the Pak Army and ISI. He was a top commander in the Valley.


JeM is a child of the Pakistan Army. It is 100 per cent certain that Pakistan Army was involved, there should be no doubt about it.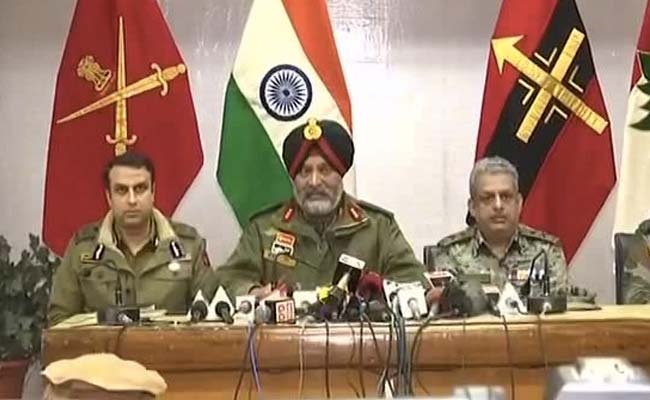 The forces suffered a huge loss yesterday; a major, three soldiers and one policeman were killed in the encounter.
Tributes Paid To Major Vibhuti Dhoundiyal
Tributes being paid to Major Vibhuti Shankar Dhoundiyal who was killed in an encounter with Jaish-e-Mohammad terrorists in Pulwama just a short distance away from the spot where over 40 Central Reserve Police Force (CRPF) troopers were killed last week in a suicide attack by the Pakistan-based terrorist group.