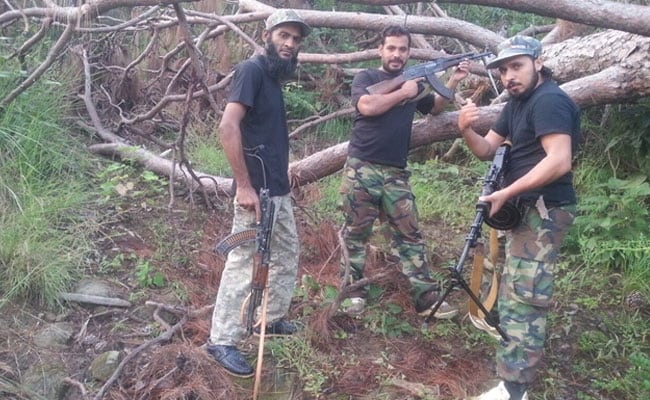 Jammu and Kashmir:
Three terrorists, including Jaish-e-Mohammed (JeM) chief Maulana Masood Azhar's nephew, have been killed in an overnight encounter in south Kashmir's Pulwama district, police said today. A soldier of 44 Rashtriya Rifles (RR) was also killed and two others got injured in the operation.
We got inputs that at least three terrorists were hiding in the area, said Vinay Kumar, senior CRPF officer. "All three were JeM terrorists, and two of them were Pakistani nationals," he added.
The terrorists have been identified as Talhr Rasheed, one of the most wanted terrorists and Maulana Masood Azhar's nephew; Mehmood Bhai and Wasim Ahmed Ganai. Security forces have recovered a US-made M4 rifle, one AK-74 (type of AK-47) and a pistol from the encounter site.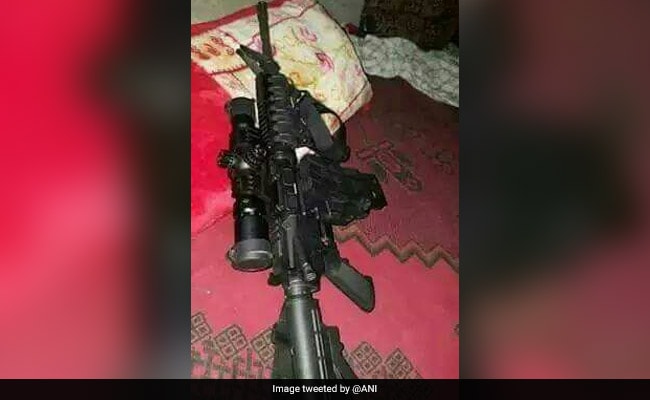 A gun-battle erupted in the district's Kandi Aglar village last night. A joint team of Army, Jammu and Kashmir Police and the Central Reserve Police Force (CRPF) cordoned off the village. When they opened fired, the forces retaliated and gunned them down.
Showkat Ahmad, a civilian, got injured when protesters clashed with the security forces as they tried to allow passage to terrorists to escape. Internet services have been suspended in Pulwama to check the spread of rumours.
After the operation, Inspector General Munir Khan said this is the first time that Pakistan has "owned a terrorist" and added, "We will very firmly request Pakistan to claim Talha's body."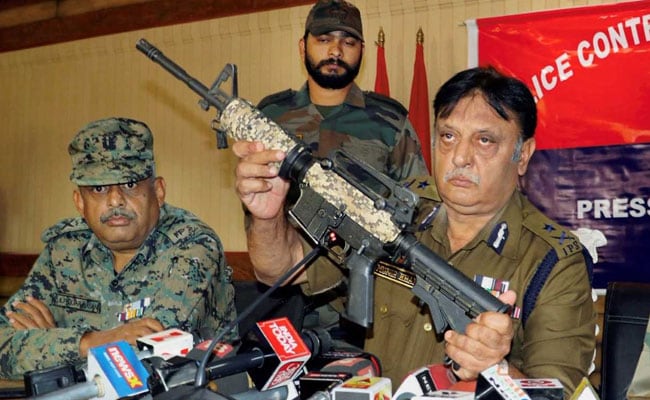 Major General BS Raju of Rashtriya Rifles said the Valley wants peace and return to normalcy, but Pakistan isn't letting that happen. Talking about the US-made rifle recovered, he said it was the first time that a US-made weapon was recovered in Kashmir. Since Pakistan's special forces use M4 carbine rifles, it is likely that they supplied the weapon to the JeM, he said. There were reports that 10 such rifles were brought by terrorists who infiltrated from across the border recently.
"This clearly shows the complicity between the JeM and Pakistan and its nefarious designs in Kashmir," he said.
IG Khan said that police would launch a thorough investigation to ascertain how such a weapon reached the hands of terrorists, adding that there are about 16-20 more JeM terrorists in the Valley.
In the last four days, four security forces personnel (three army and one police personnel) have been killed during encounters in Pulwama.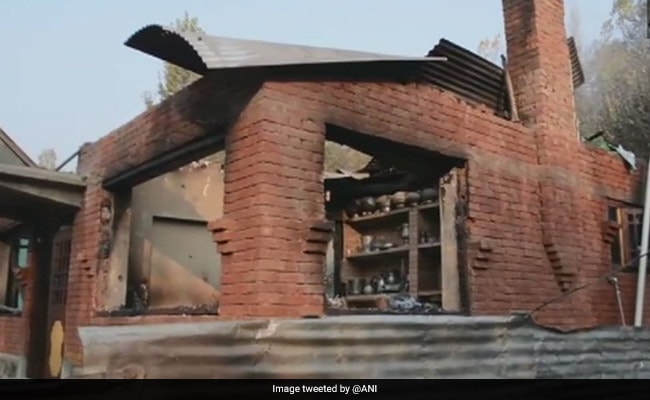 However, the year has turned out to be the most successful in terms of terrorists killed in the Valley. Talking about the intensified counter-terrorism operations, Army Chief Bipin Rawat said it "doesn't matter if he was Masood Azhar's nephew or anyone else, we will neutralise all terrorists no matter where they belong".
The latest encounter can be considered another big success since senior JeM terrorist Umer Khalid was killed in North Kashmir last month when he had come to meet his girlfriend.
In August, security forces had killed top LeT commander Abu Dujana in Pulwama. Pakistan-born Dujana, one of India's most wanted, was in charge of terror operations in the Valley.