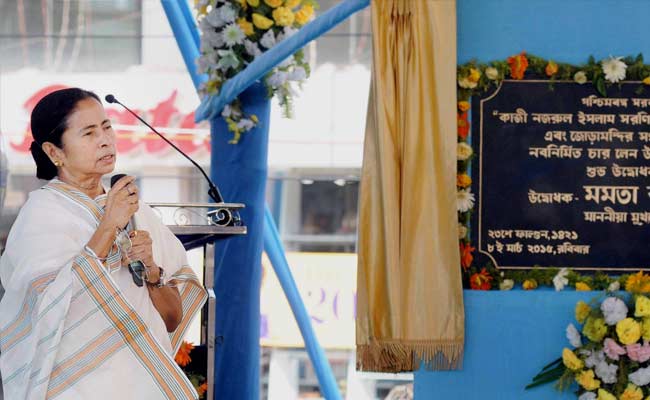 West Bengal Chief Minister Mamata Banerjee's party has been asked by the CBI for details of its income between 2010 and 2014 from the sale of paintings, and from donations and advertisements.

The CBI reportedly emailed a letter on March 3 to Mukul Roy, who had been sacked as general secretary of the Trinamool Congress just days before. A hard copy was also delivered to the party's headquarters on March 5.

The reference to the sale of paintings is significant given the controversy over a painting by Mamata Banerjee that was allegedly bought for Rs 1.8 crore by Sudipta Sen, the jailed boss of the Sarada Chit Fund company.

Mukul Roy is believed to have replied to the CBI yesterday that he had stopped being the party's general secretary after February 28 and could no longer answer on its behalf. Partha Chatterjee, another senior party leader, has said, "When we get the letter, we shall respond to it."

Mr Roy, once close to the Chief Minister and considered her closest aide, was recently removed from all party posts. His ties with Ms Banerjee have been deteriorating for months.


He had on February 10 written to the Election Commission to explain a donation of Rs 1.40 crore to the party before the May national election. In his letter, he said he thought the money was donation, but it was actually given as loan.
Trinetra Consultancy, which gave the money, was found to be a hole-in-the-wall company with many of its directors untraceable.
The BJP last year held a press conference demanding to know the source of the funds.
Mamata Banerjee met Prime Minister Narendra Modi on Monday for the first time since he took power nearly 10 months ago. The Left accused her of trying to shield her party from the CBI.
The Chief Minister has accused the central government of using the CBI to target her party leaders and frame them in the multi-crore Ponzi scam involving the Sarada group. She also alleges that the ruling BJP is trying to weaken her party and poach leaders ahead of the state election due next year.