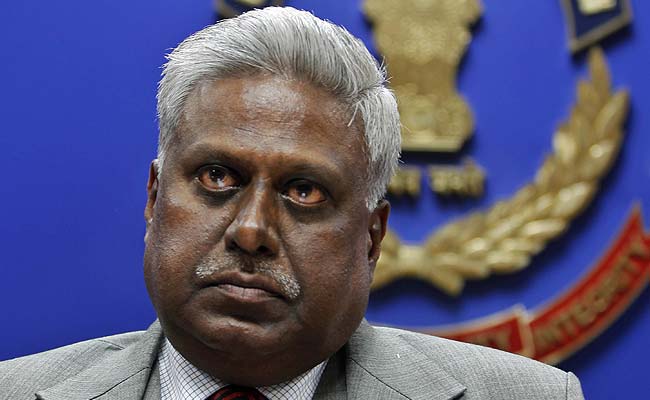 New Delhi:
A copy of the original visitors' diary from the official residence of Ranjit Sinha has been sought by the team investigating the former CBI director in the 2G scam case.
The Supreme Court-appointed probe team led by ex-CBI Special Director M L Sharma moved the top court seeking the book allegedly containing names of people who had visited Mr Sinha.
A three-judge bench headed by Justice Madan B Lokur, which has been hearing matters related to coal blocks allocation scam, said, "We realise that this document is important."
The bench, also comprising Justices Kurian Joseph and A K Sikri, referred the plea of the special probe team to another bench headed by Chief Justice H L Dattu on the ground that the visitors diary, submitted by advocate Prashant Bhushan, has been kept in a sealed cover in pursuance of the order of that court.
The bench headed by the Chief Justice of India (CJI) has been monitoring cases relating to the 2G scam and had earlier ordered that the visitors diary, given by Mr Bhushan on behalf of NGO Common Cause, be kept in a sealed cover.
Now the plea filed by the special probe team would be heard by the CJI's bench on Monday.
The diary allegedly contains names of persons, including those who are facing court cases in the 2G and coalgate scams, who had visited official residence of Ranjit Sinha during his tenure as the CBI Director.
The top court had on September 14, given M L Sharma the power to summon any person in his inquiry against Mr Sinha, accused of scuttling probe in the coal block scam as the agency's chief.
It had also ordered that Mr Sharma will have access to all documents required by him for his probe and asked him to submit the report of inquiry in three months.