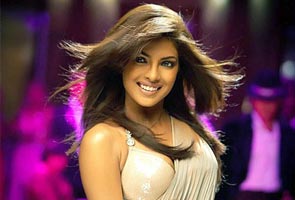 Mumbai:
The Income Tax raid at Priyanka Chopra's premises has revealed that the Bollywood actress has unaccounted assets worth Rs 6 crore, a senior official said on Thursday.
"Primarily of what we have scrutinised, we have found that assets worth Rs 6 crore were not accounted for," the official said.
However, the official did not divulge details of the unaccounted assets. "The unaccounted assets are in various forms and we are still scrutinising it," he added.
Director General of Income Tax (investigations) B P Gaur confirmed the development.
Tax officials had on Monday conducted raids at the places of actors Priyanka and Katrina Kaif, fashion photographer Atul Kasbekar, besides talent management companies Matrix and Bling.
The department had also conducted raids at the premises of Priyanka's secretary Chand Mishra.