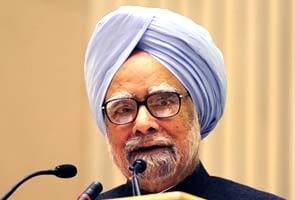 New Delhi:
Prime Minister Manmohan Singh's visit to Japan tomorrow has been cancelled because of sudden political developments, said a spokesperson for the Ministry of External Affairs.
Japan is to hold a general election on December 16, a senior governing party official confirmed on Wednesday.
Asked on an NHK news programme if the country would be going to the polls on that Sunday following a 12-day official campaigning period, Democratic Party of Japan deputy party secretary general Jun Azumi nodded.

(With inputs from Agencies)