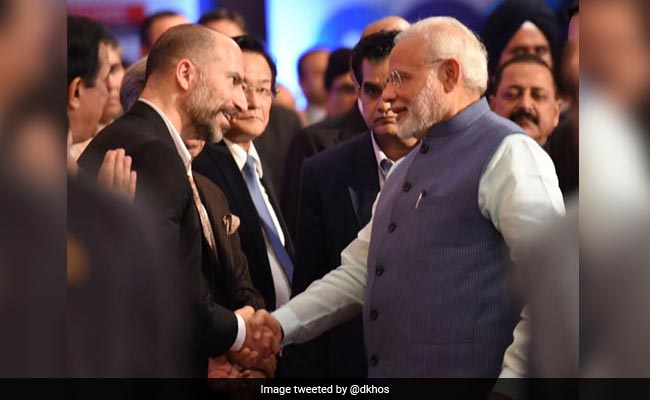 New Delhi:
Prime Minister Narendra Modi and Uber CEO Dara Khosrowshahi discussed ways to create economic opportunities for a new generation of micro-entrepreneurs and help India become a $5 trillion economy by 2025, a statement from Uber said on Saturday.
Mr Khosrowshahi met PM Modi at the Economic Times Global Business Summit on Friday, it said.
"What the PM of India is doing in terms of pushing the country forward with a global view, pushing progressive reforms forward... it is remarkable," the statement quoted the CEO as saying.
According to the statement, Mr Khosrowshahi emphasised the importance of India to Uber's ride-sharing and food delivery businesses, as well as a source for tech talent.
The CEO also assured the company's continued investment in India.
He further added that hiring local engineers to build products for India that can then be exported to other fast-growing markets is a key focus in 2018 and beyond.