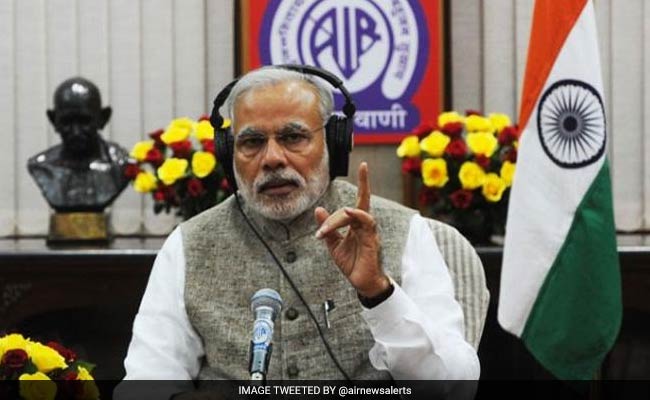 Prime Minister Narendra Modi addressed the nation through his monthly radio address
Mann Ki Baat
programme today. On his last radio address, PM Modi began by conveying Ramzan greetings to the Muslim community. He also paid tributes to freedom fighter Veer Savarkar on his birth anniversary. PM Modi then highlighted the importance of World Environment Day and International Day. As his government completed three years last month, the Prime Minister took people's feedback through a programme called '
Jann ki Baat
', which was a part of the 20-day celebrations on the occasion. BJP workers have also been instructed to connect people with
Mann Ki Baat
and get them to listen to it.
Here are the highlights of PM Narendra Modi's Mann Ki Baat:
PM Modi greeted everyone on Rath Yatra. The poor relate with Lord Jagannath.
He greeted everyone on Eid.
During the holy month of Ramzan, people of Bijnor in Uttar Pradesh did something really heartening.
People in a village in Bijnor did not accept money from the administration to build toilets. They did it themselves.
They said, instead spend the money on other development works. We will build the toilets through our own resources.
We have to work together for a clean India.
The movement to clean India is a mass movement. It is no longer restricted to governments alone.
Prakash Triparhi wrote to me, asked me to talk about the Emergency during Mann Ki Baat.
The Emergency will be remembered for the way in which people of India came together and safeguarded the democratic values.
On 21st June, the rays of the sun were welcomed with people practising Yoga.
Yoga is about fitness and wellness.