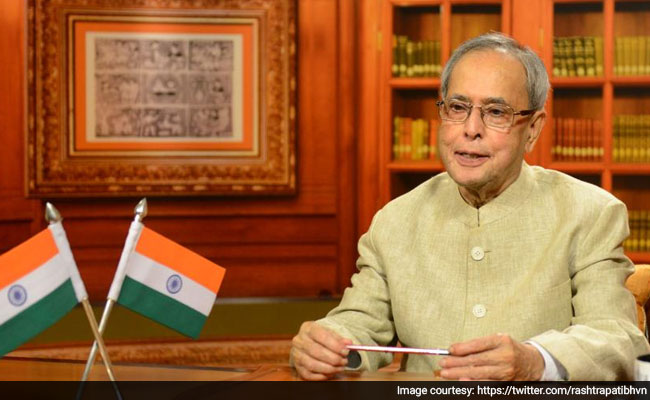 New Delhi:
President Pranab Mukherjee today extended his greetings and felicitations to the Republic of France on the eve of their National Day.
In his message to French President Francois Hollande, the President has said, "Bilateral relations between our two countries are friendly and broad-based. Our strategic partnership has gained a fresh momentum recently.
"I am confident that our fruitful collaboration including in strategic areas will continue to grow from strength to strength in the years ahead for the mutual benefit of our two countries and peoples," he said.
"On behalf of the Government, the people of India and on my own behalf, it is with great pleasure that I extend warm greetings and felicitations to you and to the people of France on the occasion of your National Day," President Mukherjee said.