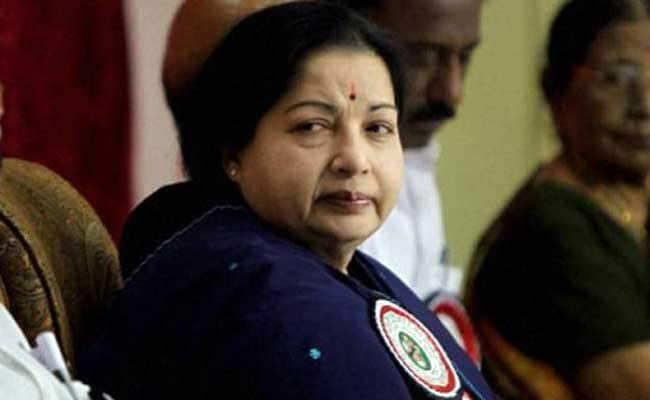 New Delhi:
President Pranab Mukherjee, DMK leader M Karunanidhi, Union Ministers, Congress leader Rahul Gandhi and various Chief Ministers Sunday expressed concern over Tamil Nadu Chief Minister Jayalalithaa's health condition and wished her a speedy recovery.
Distressed to hear about CM Jayalalithaa suffering a cardiac arrest, my prayers for her speedy recovery #PresidentMukherjee

— President of India (@RashtrapatiBhvn) December 4, 2016
Jayalalithaa's arch rival Karunanidhi, who heads DMK, also wished her a speedy recovery.
His son and heir apparent, MK Stalin, tweeted: "I desire that the intensive treatment being given to the Chief Minister yields fruit and that she recovers soon."
Union Urban Development Minister M Venkaiah Naidu also wished her a speedy recovery.
Feeling bad to know abt da critical condition of TN CM Selvi Jayalalitha. Praying fr her speedy recovery and quick response 2 the treatment.

— M Venkaiah Naidu (@MVenkaiahNaidu) December 4, 2016
Very upsetting news about Hon.CM of Tamil Nadu, Selvi.Jayalalitha suffering a cardiac arrest. Prayers for her speedy recovery.

— Nirmala Sitharaman (@nsitharaman) December 4, 2016
Praying for Jayalalithaa ji's quick recovery. I hope she gets better very soon

— Office of RG (@OfficeOfRG) December 4, 2016
Very concerned about the health of Jayalalitha Ji. Like my friends in Tamil Nadu, I am praying for her speedy recovery. May God bless her

— Mamata Banerjee (@MamataOfficial) December 4, 2016
Got to know about Tamil Nadu CM #Jayalalithaa ji's health.
Maharashtra prays for her speedy recovery !

— Devendra Fadnavis (@Dev_Fadnavis) December 4, 2016