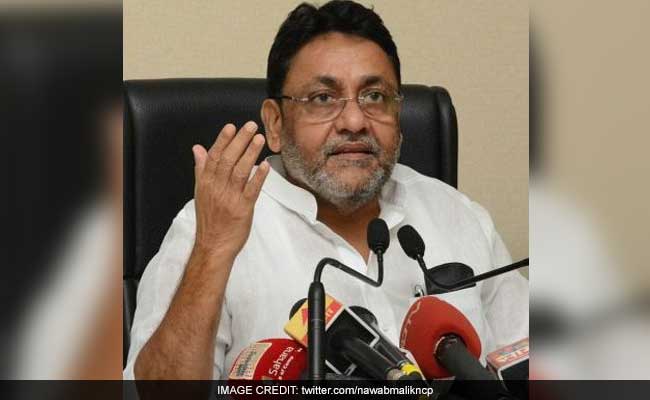 Mumbai:
The Nationalist Congress Party (NCP) today rubbished "rumours" that some of its MLAs and MPs may have indulged in cross-voting in the presidential election and asserted that the party stands firmly with the UPA candidate Meira Kumar.
"The rumours that NCP MPs and MLAs are voting for the NDA presidential candidate are false. We are voting for our candidate Meira Kumar," NCP spokesperson Nawab Malik said in Mumbai.
He said the party has been with Ms Kumar throughout her candidature process and during the filing of her nomination papers.
"All rumours are baseless and should be ignored," he said. Meanwhile, a BJP leader claimed that besides the NDA's share of 186 votes in the state, the alliance hopes to increase its tally to 205 with a split in the UPA camp.
Sources in the NDA camp said Independent MLA Ravi Rana has claimed that about 14 to 15 MLAs from the opposition Congress-NCP led UPA camp are in touch with the BJP-led NDA camp.
In the 288-member Maharashtra Assembly, the BJP has 122 members, Sena-63, Congress-42, NCP-41, Peasants and Workers Party of India (PWP-I)- three, Bahujan Vikas Aghadi (BVA)three, MIM - two, MNS, Samajwadi Party, BBM, CPI-M and RSP one each and Independents - seven.
Of the 48 Lok Sabha members from the state, 23 are from the BJP, 18 from the Shiv Sena, four of the NCP, two from the Congress and one independent.
Out of the 19 Rajya Sabha members from the state, the BJP and the NCP have five each, Congress-four, Sena-three, and RPI-A and Independent-one each.
In all, there are 355 votes - comprising 288 MLAs, 48 Lok Sabha and 19 Rajya Sabha MPs from the state. Out of this, the BJP-led NDA has 248 votes that comprises 199 MLAs and 49 MPs.
The Congress-led UPA has 104 votes that comprises 8 MLAs and 16 MPs. The total value of votes of the 248 NDA votes is 69,517, whereas the total value of votes of 104 UPA votes is 26,728.