Highlights
Rahul Gandhi expected to promoted to Congress President soon
Rahul's elevation would be through election not anointment: Mr Mukherjee
Says he could turn out to be a leader like Indira or Rajiv Gandhi
New Delhi:
Rahul Gandhi's
promotion to president of the Congress
should not be judged by outsiders as a travesty of democracy, Pranab Mukherjee told NDTV today, describing the 47-year-old No 2 in his party as "a young man" with the ability "to respond to change, to adapt, to adjust."
That is a crucial trait, he said, citing Mr Gandhi's grandmother Indira and father Rajiv, both former prime ministers, to illustrate his point. "A leader is not made, Indira Gandhi was not readily made by anybody like a Madame Tussauds wax statue... circumstances threw her leadership, similarly circumstances threw leadership of Rajiv Gandhi," said Mr Mukherjee, whose term as President of India expired in July.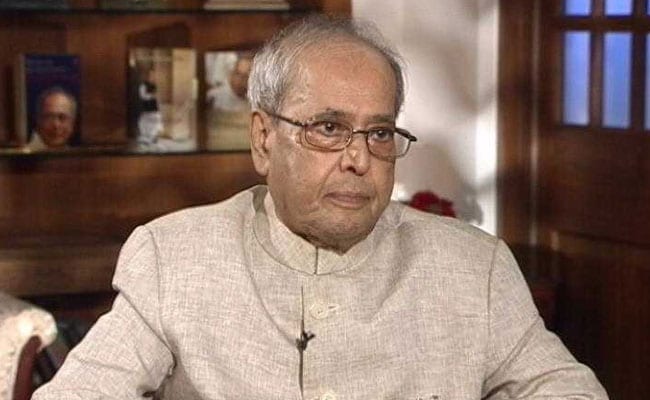 Mr Gandhi's
elevation to the party's top post
, held by his mother Sonia, is to take place in the next few weeks. Most Congress leaders admit that he will be elected unopposed because there is nobody in the party who would like to run against him. That, political opponents say, exposes the Congress' continued sycophancy to its First Family and the Gandhis' abiding encouragement of it.
But Mr Mukherjee, like others from his former party, said that Mr Gandhi will nevertheless get his next big breakthrough election, not anointment. "Whether Rahul Gandhi will be President or not it will be chosen by the Congressmen as per the Congress Constitution and this Constitution is pretty old. Delegates of the Indian National Congress elect the Congress President; therefore, how they will exercise that is of course the internal matter," he said.
He added, "Before sitting on judgment of the internal functioning of a political party we should be a little careful. If the Congress delegates who have been elected, if they have decided to choose a particular person, who are the others to say...who are not part of the system... to make some comment on it?"