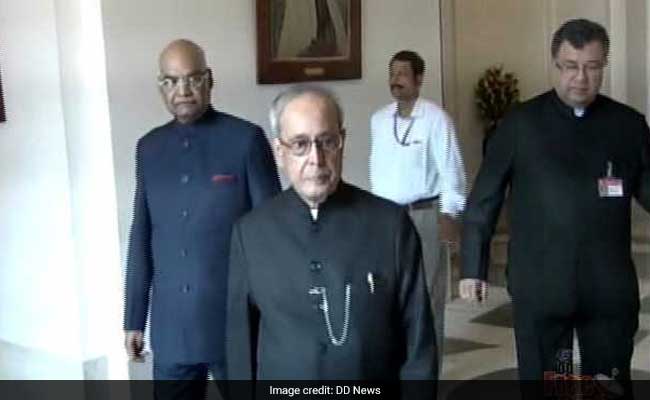 New Delhi:
Keeping with the tradition, President Ram Nath Kovind on Tuesday gave a warm farewell to his immediate predecessor Pranab Mukherjee and accompanied him to his new residence - 10, Rajaji Marg - a short distance from the massive Presidential Palace, to bid him good bye.
Earlier, President Kovind was given a guard of honour by the President's Bodyguards after being sworn in as the new President.
Before entering the study of the Presidential Palace, Kovind inspected an inter-services guard of honour.
Then the outgoing President was given a guard of honour by the Presidential Bodyguards.
After inspecting the President's Bodyguards, Mr Mukherjee was accompanied to his new residence by Kovind, led by the horse-mounted bodyguards.
The formal ceremony was attended by a host of VVIPs, including Prime Minister Narendra Modi, Lok Sabha Speaker Sumitra Mahajan, union ministers, opposition leaders, governors, chief ministers and Chiefs of Staff of the three services.