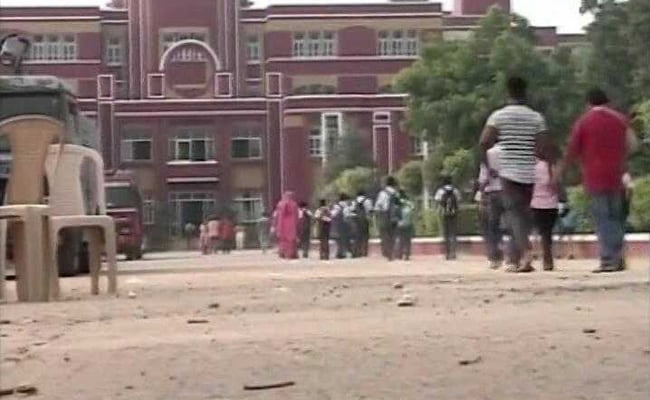 New Delhi:
Gurgaon's Ryan International School, which opened on Monday -- 10 days after the murder of seven-year-old Pradyuman Thakur -- has been shut down again for a week. The Haryana government had taken over the administration of the school following the murder and late on Monday evening, the state police decided that the school will not begin functioning before all its security lapses were fixed.
"It has been decided to close Ryan International School, Bhondsi, till Friday. Classes will start from Monday, September 25. Till then, safety concerns of the school will be addressed," the school's Public Relation officer RS Sangwan was quoted as saying by news agency IANS.
Pradyuman's father, Varun Thakur, has appealed to the Supreme Court, asking that the school remain closed until the Central Bureau of Investigation, which has taken over the case from the state police, completes its probe. He said the opening of the school may lead to tampering of evidence.
Pradyuman had been found outside the toilet, his throat slit, on September 8, minutes after his father dropped him off to school. A bus conductor of the school, Ashok Kumar, has been arrested for the murder.
Attendance was thin at school today, with less than one-fifth of the students turning up for classes.
The parents of students who came to school were upset. Despite the murder, security in the school had not been upgraded, they said. "Security and facilities at Ryan today were no different from the dreadful September 8, nothing has changed since," said one parent.
After Pradyuman's murder, a three-member Special Investigation Team had indicted the school for shocking lapses in security. Not only did bus drivers and conductors share toilet facilities with students, the boundary wall of the school was also broken, which meant outsiders could enter the premises at will, their report had said.