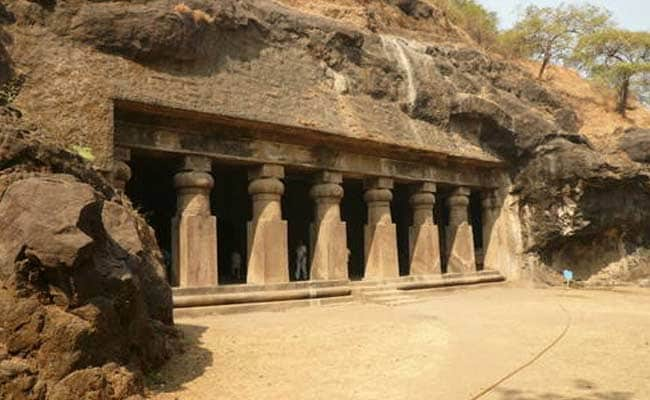 Mumbai:
Nearly 1,200 residents of the Elephanta island, famous for its cave sculptures and located around 10 km off Mumbai coast, have a reason to cheer as Maharashtra government has decided to provide electricity to this popular tourist destination from August 15 this year.
The island, despite its proximity to the country's financial capital and housing caves which were designated as a UNESCO World Heritage site, is still without electricity, which make things difficult for its residents.
Maharashtra Energy Minister Chandrashekhar Bawankule today said the government will lay an underwater power cable network between mainland Mumbai and the island at a cost of Rs 28 crore for electrification.
"For so many years, the inhabitants of Elephanta island have been living without proper power supply. Life comes to a standstill on the island after sunset as there is no power supply," Bawankule said.
"The government has now decided to provide electricity supply to Elephanta island as well as the Ajanta-Ellora caves.
"The state cannot not let these internationally recognised tourist destinations remain without power supply for this long," he said.
A power supply cable network will be laid with technical assistance from US and UK-based companies. The cable will have a brake-plate at the island and will be able to withstand choppy seas and underwater pressure, the Minister added.
The island has three villages namely Shetbandar, Morabandar and Rajbandar, of which the last one is sort of a capital of the island. The island on which the caves are built was originally known as Gharapuri, and the Portuguese retitled it as Elephanta island when they discovered a large stone structure of an Elephant on the island.
No tourists are allowed to stay on the island after sunset. The first ferry to the island leaves to the island from Gateway of India at 12.30 pm, while the last ferry leaves at 5.30 pm.
The island, the population of which is estimated to be around 1,200, has an area of about 16 sq km and is located northeast from Mumbai coast and comes under administrative jurisdiction of Raigad district.
The problem of drinking water was solved recently with the construction of a small dam.
The local population is engaged in cultivating rice, fishing and boat repairing.