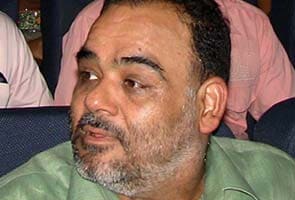 New Delhi:
The Delhi Police has turned the focus of its investigation into the shootout that killed liquor baron Ponty Chadha and his brother Hardeep to the witness and complainant in the case - former Uttarakhand Minorities Commission chairman Sukhdev Singh Namdhari.
Mr Namdhari was accompanying Mr Chadha when the tycoon was shot, allegedly by brother Hardeep, at the Chattarpur farmhouse in south Delhi on November 17. Hardeep died in retaliatory fire by Mr Namdhari's personal security officer Sachin Tyagi.
Police sources said Mr Namdhari is under the scanner as he is suspected to have come to Delhi to help Mr Chadha evict Hardeep from the farmhouse the two brothers were fighting over. Yesterday, his mobile phone briefly went off the radar, sparking speculation whether he had gone into hiding. But police claimed to have access to him.
The sources pointed to inconsistencies in Mr Namdhari's police statement. While he had claimed that two shots were fired at him by Hardeep during the shootout, no bullets were found near his car seat.
Mr Namdhari, who was removed from his minorities commission post after the shootout, has 26 cases against him in Uttarakhand between 1993 and 2009. Eight of them are murder cases. Fourteen of the 26 cases are in Bazpur alone. Mr Namdhari is alleged to have often threatened people with his gun - the police got requests in 2001, 2003 and 2009 to cancel his firearm licence.
Investigators are looking for several of Mr Namdhari's men who are suspected to have been at the farmhouse on the day of the shootout, but not naming him a suspect yet. They are waiting for the ballistics report and recording the statements of other witnesses to see if the version given by Mr Namdhari sticks or not.
Investigators are also looking at the possibility of more people being involved in the shootout. A police team visited the Chattarpur farmhouse yesterday and reconstructed the scene of crime. Six people have been arrested so far, including two of Mr Chadha's personal security officers and two employees.
Mr Chadha's business empire is estimated to be worth Rs 6,000 crore. He and brothers Hardeep and Rajinder were jointly managing Wave Inc, formerly the Chadha Group, with diverse interests in fields ranging from distilleries, multiplexes and sugar to paper mills.