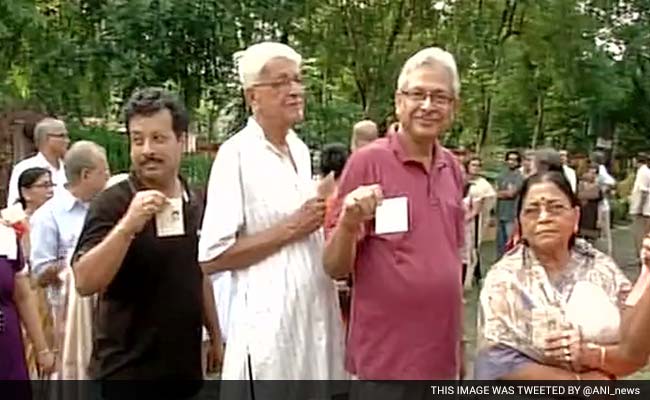 Kolkata:
Amid reports of violence and alleged malpractices, polling for the two newly formed municipal corporations and Siliguri Mahkuma Parishad across West Bengal registered 18 per cent voter turnout in the first three hours today.
"We have received reports of booth capturing and violence mainly from Bidhannagar and Asansol. We are taking stock of the situation and have taken necessary measures," State Election Commissioner SR Upadhaya said.
Senior officials of SEC and state police said there were reports of outsiders trying to jam booths in various wards of Bidhannagar and Asansol municipal corporations.
"There were reports of bombs being hurled in Jamuria and Bidhanagar. Huge police contingents have been sent to control the situation," an official said.
The polls are a precursor to next year's assembly elections in Bengal with ruling Trinamool Congress and its arch rival Left Front once again pitted against each other.
The TMC's electoral invincibility will be challenged by an apparently resurgent Left Front.
The campaign for the election to the Asansol Municipal Corporation (106 wards) and Bidhannagar Municipal Corporation (41) ended on October 1 afternoon marked by rancour.
The results will be announced on October 16.