Highlights
Poll of exit polls for Punjab on NDTV predicts Akali-BJP wipeout
Divergent results for the Congress and Aam Aadmi Party
Around 1.4 crore people in Punjab voted for some 1,100 candidates
New Delhi:
The polls of exit polls
for Punjab on NDTV predicts that the ruling Akali-BJP combine, which has been in power for 10 years, will be decimated.
An average of five exit polls shows
the Congress and AAP placed almost neck-and-neck. The Congress is tipped to win 54 of 117 seats, two more than AAP, in the aggregate. The Akali-BJP is at 10 seats.
One poll shows the Congress winning, the other shows AAP ahead. A party needs 59 seats to gain a simple majority in the state assembly.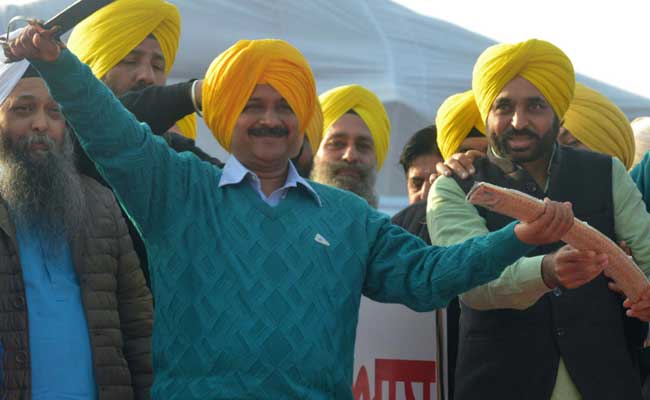 Around 1.4 crore people in Punjab voted for some 1,100 candidates in a three-way contest between the ruling alliance, Congress and AAP, which debuted in the state polls this time.
There are several interesting contests in Punjab. Parkash Singh Badal, 89, the oldest serving Chief Minister in the country, is contesting against Congress state president Amarinder Singh in his constituency of Lambi.
AAP lawmaker Bhagwant Mann
is challenging Akali Dal chief Sukhbir Singh Badal in Jalalabad. Former BJP lawmaker Navjot Singh Sidhu contested in Amritsar East as the Congress candidate.
Votes will be counted in Punjab and four other states on Saturday.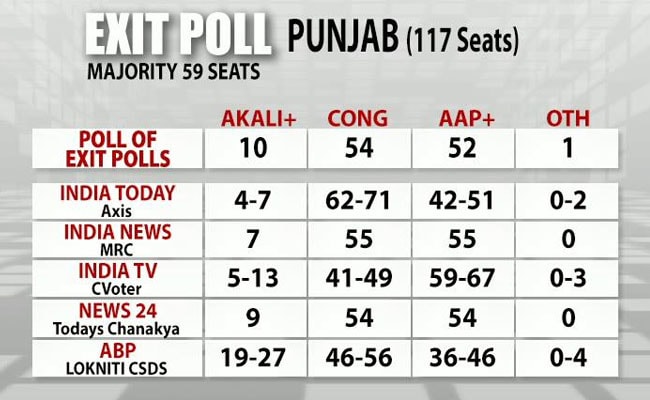 Reacting to the exit polls, Punjab Congress president Amarinder Singh said: "I am optimistic that our party will attain a clear majority with 62-65 seats. The exit polls are merely indicative of the positive trend in favour of the Congress but the actual results will be completely in favour of the party."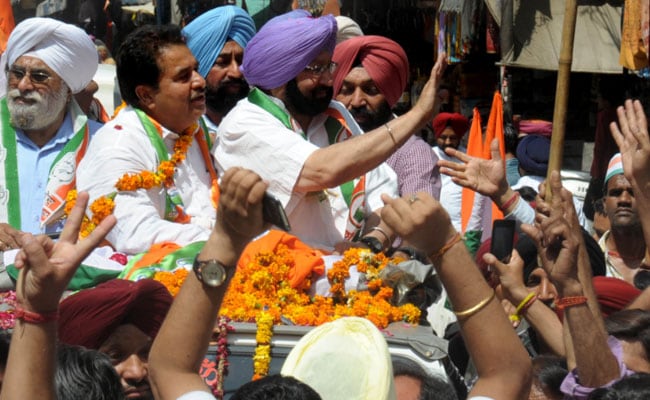 The Akali-BJP alliance won the 2007 and 2012 assembly elections in straight contests with the Congress. This year, AAP emerged as a third force on most seats.