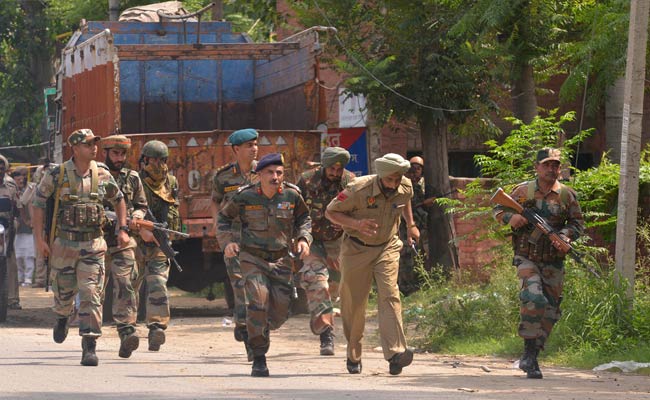 Pathankot:
The Punjab Police was put on alert today after a Superintendent of Police and two other men accompanying him were allegedly abducted by a group of men in army fatigues in Pathankot. The three were beaten up and later dumped on the road.
Salwinder Singh, a SP-rank officer from Gurdaspur, said the men intercepted his vehicle near Dinanagar when he was returning from Pathankot late night on Thursday and assaulted him. The men then forced themselves into the car and later pushed the passengers out of the moving vehicle.
The police are looking for the alleged attackers who could not be identified. No arrests have been made in the case so far.
In another incident near Pathankot today, the police have found body of a man apparently killed in a car robbery. The man identified as Narot Jaimal Singh was a resident of Kathlore village in Gurdaspur. His Innova car was later recovered two kilometres from where the body was found.
It could not be immediately ascertained if the two incidents were related. The police were put on alert and security forces were combing the areas especially near the border with Pakistan.
In July last year, Gurdaspur became the target of the worst terrorist attack in the state in a decade after three terrorists in army fatigues, equipped with Chinese-made grenades and AK 47s, opened fire in Dinanagar killing three civilians. The terrorists were shot dead after a 12-hour long gun battle with the security forces in which four policemen were also killed.